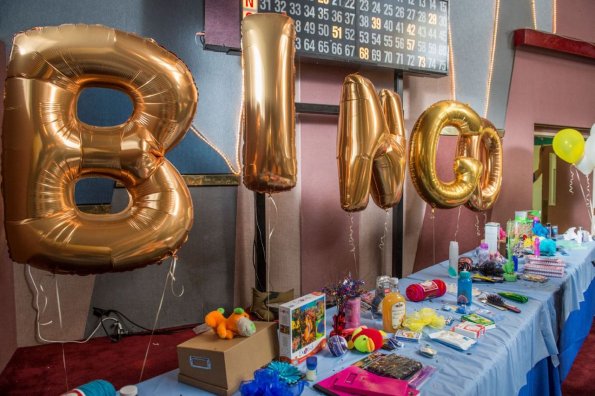 Lights dimmed, popcorn ready, and your favourite flick on the screen—it's movie night, folks! But what if I told you there's a way to crank up the excitement of your cinema soirée? Enter the world of Movie Bingo, a game that's turning ordinary movie nights into cinematic adventures filled with suspense, laughter, and, of course, bingo madness! Picture this: you and your crew, nestled on the couch, each clutching your very own Movie Bingo card. As the movie unfolds, you'll be on the hunt for scenes, quotes, and clichés that match those on your card. But hang on, it's not just any bingo; it's Movie Bingo, where Hollywood meets your living room! And if you're still in the mood for even more bingo excitement, don't forget to explore popular bingo games online between movies or during your bingo intermission.


Creating the Bingo Buzz
Playing Movie Bingo is a piece of cake (or, should we say, a tub of popcorn?). You've got your movie ready, your bingo cards in hand, and you're set to roll. The idea is simple: as the movie rolls on, you'll be scanning for those iconic moments. When you spot one, mark it off on your card. Got five in a row? Bingo! You're the star of the show. But wait, there's more! Movie Bingo isn't just a one-trick pony. You can spice things up with variations. Ever heard of "blackout bingo"? That's where you need to mark off every square on your card to hit the jackpot. Or how about "double points if two people spot the same element at once"? Talk about teamwork!
Picking the Reel Winners
Now, let's talk about the real stars of Movie Bingo—your movie choices! Classics like "The Godfather" or "The Shawshank Redemption" are surefire hits. They've got the drama, the suspense, and the moments that make for bingo excitement. Or, if you want to keep things interesting, you can always opt for your
best films
, whatever it may be. It's all about keeping things fresh and electrifying.
But what if your film of choice has bingo scenes of its own? Bingo within bingo, anyone? Films like "
The Full Monty
" or "The Big Lebowski" have their very own bingo moments, adding layers of fun to your bingo adventure.
Mixing Bites with Bingo
Now, let's not forget about the snacks! Bingo and popcorn go together like peanut butter and jelly. But, hey, we're not stopping at plain buttered popcorn. Sprinkle some parmesan black pepper, cinnamon sugar, or even everything bagel seasoning for that extra zing. And to wash it all down, how about some toasted marshmallow hot cocoa? A warm, sweet drink to keep you in the bingo groove. Or you can impress your guests with the classic and brew a cuppa.
If you're feeling daring, whip up brownies filled with your favourite theatre candy. Milk Duds or Junior Mints, anyone? These treats are the perfect accompaniments to your bingo movie night extravaganza.
Movie Bingo for the Win
So, there you have it—Movie Bingo, where the silver screen meets your bingo card, and every moment is a chance to shout "Bingo!" It's a rollercoaster of emotions, from suspense to laughter and everything in between.
And who knows, you might just discover a new favourite film while marking off those bingo squares.
---