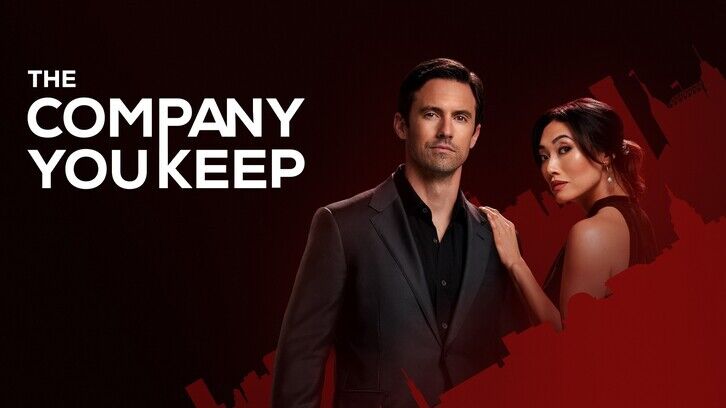 This week's episode of The Company You Keep is an hour of television that sinks its claws into the very depths of your heart and rips it wide open. And in this episode, no one is safe from the heartache left behind.
It's starting to concern me just how incredible this series has become, and so quickly at that. With every episode, I'm drawn deeper into the lives of these characters we've come to love over the last couple months, and this week's episode is no different.
Right from the start, we're grappling with the gut-wrenching turmoil between Emma and Charlie as the episode picks up right where we left off last week. He's known for a week or so that she's CIA, and now, she knows he's a criminal. He tries to tell her he didn't lie about who he is, even though he did by omission, but so did she. It's a back and forth pull of who's more wrong, and in Emma's eyes, that would be Charlie.
Nothing is black and white just as he tries to tell her, but the utter shock and pain on her face hurts, and Charlie's too when she ultimately walks away from him. We knew it would hurt when this secret finally came out, but my goodness. I didn't think it would hurt this much.
Charlie returns to his family's bar after the encounter and breaks the news about who Emma is and who she works for, and it's like a slap in the face all over again, except for all of them now. Daphne is on one side and the feds are on the other with Emma leading the charge, and it's as if they can't catch a break no matter what they do. It's your typical one step forward, two steps back, only in the Nicolettis' case, it's more like ten.
And then we (finally) meet Simon, Birdie's estranged ex and Ollie's father, and it makes for quite the family drama when the Nicolettis have more than enough of that in their lives as it is. But they need Simon and pull him into their latest heist that Daphne has spearheaded, and it's another hour of chaos just as you'd think it to be.
There's the usual recon and Charlie scales a fence — which is an incredible sight if you haven't seen it yet — and during all of that, Daphne reaches out to Emma to kick off her blackmail scheme.
Turns out, Joe Hill isn't all that innocent as we've been led to believe. Though, what politician is? He cheated on Grace, and with none other than Claire Fox. Did your jaw drop? Because mine certainly did. I knew I didn't like her, but I sure as hell wasn't expecting Papa Hill to be part of the reason why. But just when you think this show couldn't possibly surprise you any more than it has already, it pulls the rug out from under you all over again, and it is fantastic.
Emma is conflicted, angry, and rightfully so given the newly revealed information surrounding her family and her now tattered relationship with Charlie that seems to be pretty much dead at this point, and she ends up confronting her father on his affair. And while it's a moment that is tense, it's one of near understanding between the two as well. But the photos of her father in his very compromising position with Claire Fox aren't the only thing Daphne slipped to Emma. There's an invitation to meet too. And when they do, it is an encounter that is so wonderfully written and executed in its portrayal by Catherine Haena Kim and Felisha Terrell that I'm torn between being completely turned on and absolutely terrified by it. These are two strong, smart, independent, and outspoken women who the writers have not cut any corners with when it comes to telling their story, and it is remarkable to watch it all unfold on screen.
Up to this point of the episode, we haven't even hit the nail on the head as far as our hearts being completely shattered, and then comes a scene between mother and daughter when Ollie sees Simon while spying in the basement. The two share a quick hello that is ended too soon when Birdie intervenes, and she runs after an upset Ollie that lead the two to have a heart-to-heart while breaking all of ours in a conversation with no words and all the emotions.