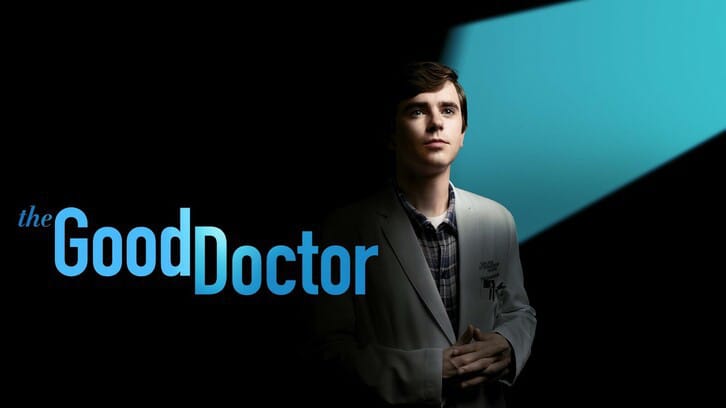 We are back! After a short break to gather strength, it's time to review
The Good Doctor
6x11 "The Good Boy" and 6x12 "365 Degrees." Both episodes are emotional and have some surprises. Ready?
Here we go!
In "The Good Boy," Powell chose friendship over her career, so we said goodbye to her, for now. Meanwhile, in "365 Degrees," Asher, Lim, and Peréz live in a similar situation. I think Lim made the best medical decision but I also think she was too close to other options because she had a special connection to this patient. So yes, Asher had a point in this whole story. Pérez's attitude, however, was out of place. I understand the survival instinct that led him not to speak his mind and not support Asher.
However, I also think that part of training as a doctor is speaking up when you see something that is not correct. And, at the very least, Pérez should have supported his mate when he did it. What we are most happy about is that Pérez made the right decision when it mattered most.
I didn't like Jordan's attitude in the "365 Degrees" episode at all. I mean, I understand her point of view but I don't support the way she wants to impose it on others. Do I think, like Jordan, that this girl is too young to have sex? Yes. But Jordan is nobody but her doctor. So she is not there to judge her or to impose her point of view on her. Jordan is there to heal her. Jordan can think about what she considers and have the beliefs that she considers. She is on her right. But she has no right to try to impose them on others.
Even though these children are still kids to me, they are both of a similar age, and there is clear consent between them. So Jordan has no right to judge them or intrude on her patient's privacy, just as no one has the right to judge Jordan for her beliefs and how she feels about her sexuality. Jordan, not surprisingly, doesn't like feeling judged — if the way she reacted to Lea is any indication — and yet, that's how she's making her patient feel. And she has no right to do so.
Jordan's empathy with her patients is part of what makes her an excellent doctor, but there's a line between empathy and intruding on their privacy. And Jordan has to find that limit. Individual freedom ends when you violate the freedom of another person. Jordan can't forget that.
In "The Good Boy," a dog helps Shaun and Lea answer questions about the baby. Both will have to adapt to a new life that will be the center of their entire world but, at the same time, they will never be able to forget the baby they lost. The truth is that they never will, they will always share that pain and what that means. But they will learn to live with it. And they will be wonderful parents.
In "365 Degrees" Shea had a more secondary role but we did have a laugh discovering that Glassy and Shaun are indeed father and son. The end of the episode wasn't that funny, though. Glassy not only lost his home, but for him, it was like losing his memories, his life with his daughter, and the only thing he had left of her. It's a hard blow that he didn't deserve…thank goodness he has people who love him who will be there for him.
In the previous episode of the show, titled "The Good Boy," we found out that Morgan's implantation had not gone well. And Park didn't help at all. The way he spoke to her… yes, having children gives you a different perspective on some points but just because you don't have children doesn't mean you can't understand that perspective. So I loved the way Morgan dotted him.
Morgan is nothing if she isn't a fighter and in "365 Degrees" she is determined to get pregnant imminently. However, sometimes fate doesn't agree with our plans and suddenly, Morgan has to choose between the two things that she most wants to have. I liked that she asked for advice. She was torn and didn't think she could find the right answer on her own. Morgan was brave enough to ask for help.
The thing is, there is no correct answer here. She can have it all just at different times. The position Andrews is offering to her…is one it may not be offered again, and it's medically best for Morgan to wait for a new implantation. So she made the best decision that she could make. And I am very proud of her. Now all that remains is for Morgan and Parker to get closer and closer until they are together again.
This is where our
The Good Doctor
review ends. We will be back next week with a new review!
Agree? Disagree? Don't hesitate to share it with us in the comments below!