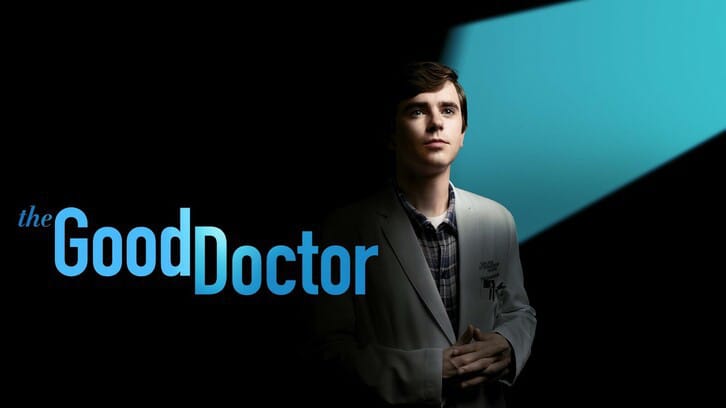 We are back! After the emotional rollercoaster that was
The Good Doctor
6x08 "Sorry, Not Sorry" and 6x09 "Broken or Not," we are here with a double review to shout together about Shea and analyze the decisions of Lim and Pérez, while we watch suspects to Morgan and Parker. Ready?
Here we go!
Shaun and Lea find themselves in a period of transition in these episodes of
The Good Doctor
. To distract herself from the bad news about the baby, Lea sets about finding a new house, while Shaun sets about creating a new screening form for its residents. Without realizing it, both are looking for something that can give them a sense of control and keep them busy.
When Glassy makes him see what's behind what they're both doing, Shaun tries to help…in the worst possible way. The way to distract yourself from bad news, the way to react... is not something that one can control over another person. As always, Glassy is Shaun's emotional conscience and helps him come to terms with it. However, I'm glad that Lea decided to wait until she had a house where they both feel comfortable.
And now, the great news… LEA IS PREGNANT! And, in case you were wondering, yes, I yelled too! I'm very happy for them and from now on I'm praying that this time, Shea can have his baby.
Lim and Shaun's reconciliation in
The Good Doctor
6x08 "Sorry, Not Sorry" is one of the most beautiful scenes this show gave us. They had simply come too far to be just coworkers. They were friends and that appreciation for each other was still there. Lim just needed to see that Shaun was aware of what he did wrong in her case and took responsibility for it.
For Shaun, he made the best decision he could make…and that may be true, but he didn't do it the right way or measure the consequences. That was not right and he has a responsibility for the result of his actions. I was glad to see that Shaun learned the truth about this and let Lim know.
The mended friendship between Shaun and Lim brings Lim's paralysis back to the fore in
The Good Doctor
6x09 "Broken or Not." There is a real chance to regain mobility for her but she is afraid. Lim is now at a point in her life where she feels happy. Lim accepted her situation and the wheelchair is no longer a limitation for her, she met a wonderful man and they are…fine.
Lim fears that regaining her mobility means losing that wonderful man she knew, precisely because what brought them together in the first place...wouldn't be there anymore. But this man is so wonderful that he makes Lim see that this operation will not change what he feels for her. He even asks her THE question. It won't be something immediate, it's just for Lim to know how serious he is but I have to confess that I yelled anyway. Really loud.
This week's case from
The Good Doctor
touched my heart. Eating disorders and insecurities regarding our bodies are complex subjects. So complex that even the people who want to help us the most can make us feel worse. That's just what happens between these two brothers. The little brother just wanted to encourage his big brother to be better and "fix" what he thought was broken.
But that is the point. Actually, there is nothing to fix and that way of affirming that it did make his brother feel as if something was wrong with him. Surely his whole life has made him feel this way and that made "fixing" himself such a priority that he was willing to put his life in danger.
That is why it seems unfair to me that his younger brother flaunts his victimhood. No one was trying to make him feel guilty, his brother was just exposing how he feels. His brother only needs to be loved, not told and made to feel, even with the best intentions in the world, that there is something wrong with him that he must fix.
Sometimes it takes less good intentions and more understanding and empathy. The same message applies to his doctors. Perez is right that doing something personal because of others never works…and Shaun doesn't have to use that well-worn argument, to sum up, such a complex situation. However, Pérez had no right to pressure the patient to tell his brother the truth. Was it the right thing to do? Yes. But it wasn't his decision to make.
Fatphobia causes eating disorders and I'm glad
The Good Doctor
highlights this problem and some behaviors that are fatphobic, even if they don't mean to.
Jealous Morgan is a sight to see and I love it! Although this jealousy hides a really sad underlying situation. She still loves Parker but he made it clear to her long ago that she's not what he's looking for. And I love how she is clear that she should not change for anyone and even less for a man. She deserves someone who loves her just the way she is, not that he needs her to be someone else.
So Morgan is determined to make it clear to Parker that they both need to move on, even though it's really tearing her apart. Morgan told Parker nothing but the truth hurts and Parker took the hit. So when it's his turn to decide on Lily, even though he denies it, he wasn't thinking straight.
Of course, Lily's well-being is on Parker's mind, but he's undervaluing Morgan's arguments simply because she's the one exposing them and needs to counter her, as a twisted way to gain a victory after their earlier argument.
What neither of them realizes - but Lily does - is that they are still hooked on each other, drawn like a magnet that can't stop searching for its opposite pole. Neither of them can let go because they love each other and that's not going to change, no matter how much they pretend it will. Lily's rejection gives Parker a much-needed dose of reality, at least enough to talk to Morgan civilly. But still, she leaves and he lets her go…and I'm dying for the moment neither of them lets go.
After the kiss from the previous episode, Perez and Jordan seem about to start something. Even though Pérez wanted to wait to move on, the attraction between them is too strong. However, Jordan needs clarity on this. That is to say, it is not fair for her not to know what to expect and stop her life for something that may never materialize. Pérez is willing to show her the clarity that she needs but... everything goes wrong in the end.
Pérez has relapsed into drugs and is in danger of death. What happened with his patient, the guilt he feels for what happened… it was too much. Addiction is like that, fighting it is a daily battle because there is no cure for something like this and you are only one bad day away from going back to hell. Now, it all starts again for Pérez in some way.
His life is at risk, but I'm sure he'll get out of this... although I don't know how. It may cost him twice as much to get sober again, and his residence is in jeopardy as well. So it won't be easy…or pretty.
This is where our
The Good Doctor
review ends. We will be back on January 23 with a new review. Stay tuned and Happy Holidays!
Agree? Disagree? Don't hesitate to share it with us in the comments below!