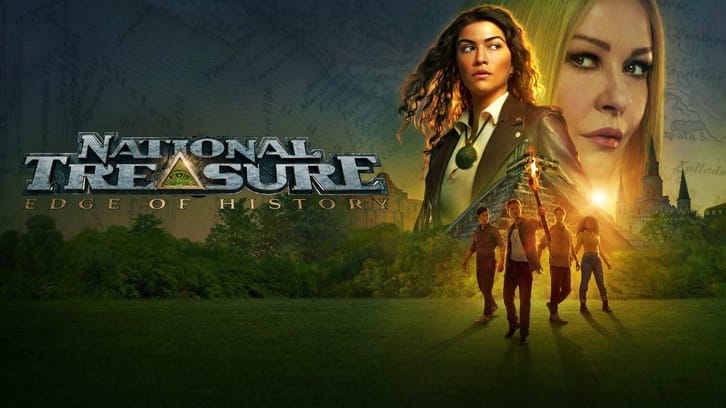 As we approach the latter half of the show, both the romance subplots and the overarching treasure hunt have some interesting developments. We also learn a bit more about our antagonist Billie and while she lied about knowing Jess' mom and Liam being a traitor, I still think there might be some grain of truth to be found in her story about her brother.
I'm interested to know where Salazar fits into the main storyline and I liked the continuity of the long-haired man returning, this time in an attempt to supposedly either hurt or kidnap Jess. Billie and her team identifies him as being an agent of Salazar though I'm suspicious of anything she says now so we'll have to see where the next episodes take us.
I think the best thing these two episodes did was explore more of Billie's role in the story. I'm actually finding her scenes more interesting than those of the heroes sometimes as she is primarily concerned with the treasure hunting which is the whole reason I'm watching the show in the first place.
That's not to say that the rest of the show is less interesting. Jess proves episode after episode that she's a complex and highly watchable leading lady and her whole team up with Billie is an amazing show of her character and intelligence. I think under different circumstances, that would manifest into a bit of a ruthless streak. I think her father would be proud of how she tricked and used Billie.
I'm assuming that because Jess knew Billie was lying about her parents because of the photograph that she has also reached the obvious conclusion that she was lying about Liam as well. The episode of the governor's ball both began with her believing he was a traitor and ended with her assuming again he had betrayed her.
It won't take her long to find out the truth now that Ethan has found Liam in the hospital but I'm not sure their relationship is fit to last if she always jumps to the worst conclusion about him first and only thinks it through later. They haven't built up the trust necessary for their relationship yet.
The dance she had with Ethan at the ball proves that and from what Tasha and Oren were talking about, them dancing together has ruined romantic relationships in the past. Ethan's relationship with Meena effectively comes to a slow halt during these two episodes after she notices his attraction to Jess so we'll just have to see what the impact is for Jess and Liam in the future.
What did you think of these two episodes? Do you think Salazar is a big bad or a red herring? Sound off in the comments below!