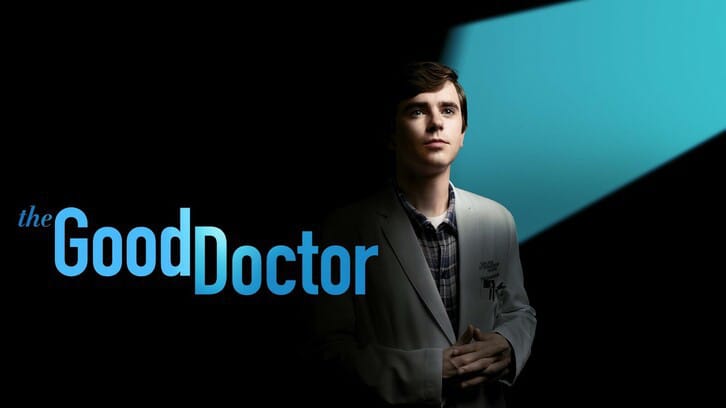 After a little break, we're back with a double review of
The Good Doctor
! Both episodes were emotional and full of turning moments in the story. We're even past episode 100! Time for a review!
Here we go!
This week's case not only brings the team together to save a little patient but also makes them rethink the future. While Asher and his boyfriend are clear that they want to start a family - although they differ on the way to do it - Morgan's desire to be a mother becomes even more evident than in the previous episode.
Morgan would make a terrific mom, and honestly, it's pretty offensive for Park to imply otherwise. But after getting mad at him, I forgave him because I understood that he didn't mean that. He didn't know how to express what he wanted to say. Parker wants to be by her side every step of the way, he wants to be the father of that baby. But he and Morgan aren't together anymore…so he can't be the father.
He's too scared to say what he feels because of the implications that would carry, so he doesn't know how to deal with it. And he does the best he can, offering Morgan all he can while apart...but it's not enough. It would be too painful for Morgan to have him by her side, with her kid, but not have him at the same time.
And the truth is that for Park it would also be painful. It's clear that both still love each other and when there is such an indelible love, nothing should be strong enough to end it. So I hope Morgan and Park get back together at the end of this season.
Shaun and Lea aren't having a good time either. They were excited to be parents but
The Good Doctor
again dashed all their hopes. And I swear I don't understand why this show won't let them be happy with their baby. They deserve to be parents. But the series is not about to leave them.
Shaun and Lea received the news that they may never be able to have children. And it's an extremely hard blow for both of them. Lea demonstrates it more graphically but they are both devastated. And despite Shaun trying to throw some good vibes into the air, neither is in the mood for it.
And perhaps the worst is the uncertainty. If it were something permanent, they could accept it with time and look for other options to have a child. But not knowing if it's something definitive is worse because they could have hope... and it gets crushed again and it's like living in a hellish loop that never ends. They can never let go of hope…and it will tear them apart every time.
I think
The Good Doctor
was cruel enough to them so I hope Lea gets pregnant at the end of the season. Please and thank you.
While some characters are at their lowest point, Lim follows in the footsteps of the previous episode and is taking steps forward to stop seeing herself as an obstacle or a problem. Her life changed, without a doubt, but that doesn't mean it's over. The man she is dating understands what she is going through because he had to go through the same thing.
This means Lim doesn't have to fake the way she feels and is just what she needs to get her life back on track. And they are cute. However, even though Lim is starting to move on, I think she still holds a lot of resentment toward Shaun for what happened. Resentment is something that if you don't let go, prevents you from moving on. So until they talk and Lim can start to let go of that grudge, she can't really move on.
I'm glad Andrews had that necessary conversation with his ex-wife. It's notsomething that the show covered in depth, but I think Andrews needed to hear this apology. And she needed to say it, admit her mistakes, and that they were both partly to blame for the end of their relationship.
I don't think they can rebuild what they had from here, but I do think they can be friends and at least be in the same room as each other and answer calls.
Agree? Disagree? Don't hesitate to share it with us in the comments below!
The Good Doctor returns Spring 2022 on ABC.