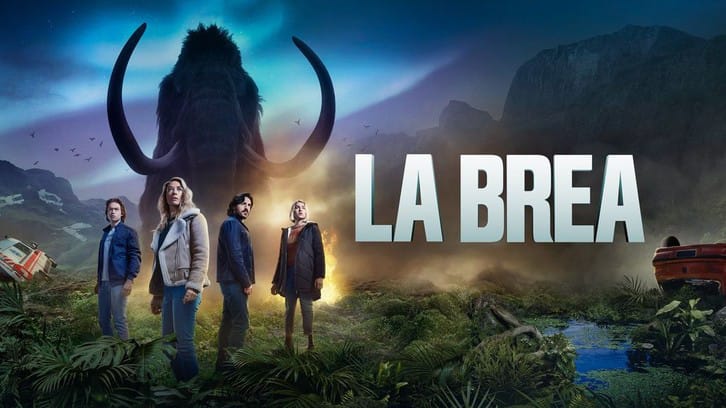 This week's episode yielded some very interesting revelations in both personal storylines and the overarching plot of the season. It feels like the set up for the main meat of the plot has been finished and the plot can now get well and truly underway, both in 10,000 BC and 1988.
I confess I thought Lilly/Ella already knew that Veronica had been the one to point her out to their kidnapper but I guess I've just been remembering the first season wrong. There was also an interesting parallel between Veronica's panic attack in the bus and Lucas' panic attack last season. Considering that the two characters seem to be being paired up more this season, it will be good to see if they forge a stronger bond and help each other through their past trauma.
Izzy also finds out this week that Eve and Levi had an affair. It's a giant weight off her shoulders as she's spent a long time believing her accident was the cause of her parents' break up. It's a heavy thing for a kid to be carrying around on their own but at least now the only thing that's left is for Eve and Levi to address the Gavin-shaped elephant in the room. For now, it seems like Eve's choosing to be with Levi, presumably because there's too much baggage in her relationship with Gavin but I'm getting mixed signals in her scenes which suggest this love triangle won't be so easily solved.
Meanwhile, Ty was reunited with an old patient, Anthony who claims to have been living with another group of La Brea survivors. I was suspicious of Anthony's surprise arrival from the beginning, thinking that he was leading Ty into some sort of trap but I didn't suspect till that last scene that he was an hallucination.
It will be interesting to see how they handle this storyline going forward as they are without a lot of the supplies and help that the 21st century can offer someone with Ty's condition. We've already seen a resourceful solution with providing a fix for the crack in Izzy's prosthetic leg so I'm sure Paara can scrounge up some kind of medicinal plant to help Ty.
Gavin reunites with Aldridge and she gives him a way into the Tower. I didn't see her death coming but she did give Gavin at least one answer to his many questions, pertaining to the fact that his birth mother is currently in 1988, the same Dr. Clark that Josh and Riley encounter.
This was an unexpected surprise but I'm excited for Josh to learn more about his family. We have an answer to the identity of Gavin's mother and now all that's left is the father. Good money says that he stayed behind in the Tower. I maintain that the Lazarus group are behind the sinkholes whether on purpose or accidentally and Dr. Clark's presence in 1988 suggests that Lazarus has a way through time which may turn out to be the easiest way for Josh and Riley to return.
What did you think of this episode? Sound off in the comments below!