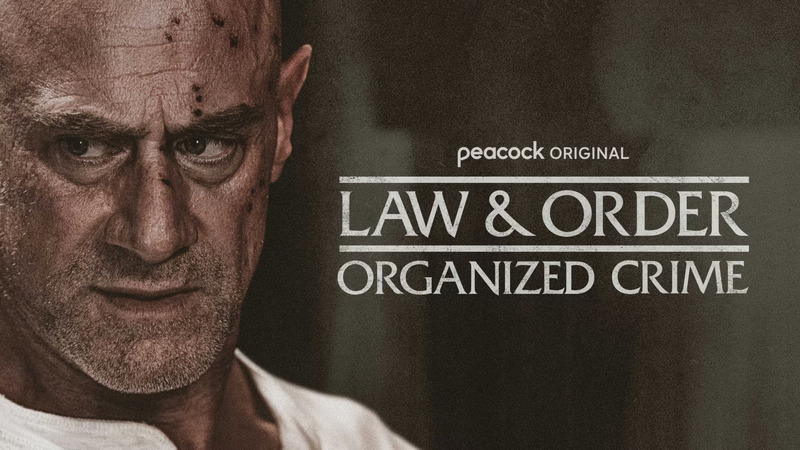 OC squad, we're only 6 weeks away from Season 3! It'll be here faster than you know it and the cast and crew have been hard at work getting the new season ready. Let's check where we last saw our squad in season 2, and what to expect in season 3.


New SVU showrunner David Graziano has commented via Instagram that he has a crossover in the works with new Organized Crime showrunner Bryan Goluboff, so hopefully we see Benson and Stabler have some important conversations in season 3. Welcome Mr. Goluboff, the 4th Organized Crime showrunner in 3 seasons. May the odds be ever in your favor.
Detectives Victoria Cho and Carlos Maldonado are often seen in the background or assisting Bell, Stabler and Slootmaekers with arrests and missions. The pair joined the OC taskforce permanently in season 2 and I'd like to see the two have more scenes and missions of their own in season 3. Viewers need to get to know them better, so they really feel like a part of the squad. Carmen 'Nova' Riley was a great addition to the Organized Crime crew and I was sad to see her hand in her badge and decide to leave New York with her brother Derrick in the season 2 finale, though she likely did so to protect both herself and Derrick from Cassandra Webb, the Marcy Killers and the rest of Preston Webb's associates. She was an excellent undercover operative and Detective as well as a great ally and friend for Bell. It's been confirmed Nona Parker Johnson will no longer be a series regular in season 3, which is a shame. I'll miss her.
Rounding out the squad are two new additions, actors Rick Gonzalez and Brent Antonello. The names of their characters are not yet confirmed, but we know they'll be playing NYPD Detectives assigned to the Organized Crime taskforce. We haven't even gotten to know Cho and Maldonado yet, so this seems odd to me to bring on two more new Detectives. Maybe all is not as it seems with these two…
Members of The Brotherhood were arrested and charged for their crimes, but they most likely still have a lot of friends and allies both in and out of the NYPD which may come back to make trouble for Stabler in Season 3. Not to mention Frank Donnelly's infant son, with the middle name 'Elliot' and now without a father. I can definitely see Stabler providing for the child in some way, as he will feel immense guilt over Frank's suicide. Though Elliot was investigating Donnelly and the Brotherhood, he enjoyed the sense of friendship and comradery that came with it. The Wheatley arc appears to be closed for now, with Angela Wheatley dead and Richard Wheatley (supposedly) dead – after all, they never found his body. But with Dylan McDermott now on Wolf Entertainment sister show FBI: Most Wanted, I can't see him making a surprise return in season 3. With most of the Albanian crew in jail, I don't see them being an imminent threat either... so who will the season 3 "big bad" be?
Law & Order: Organized Crime returns September 22nd on NBC.