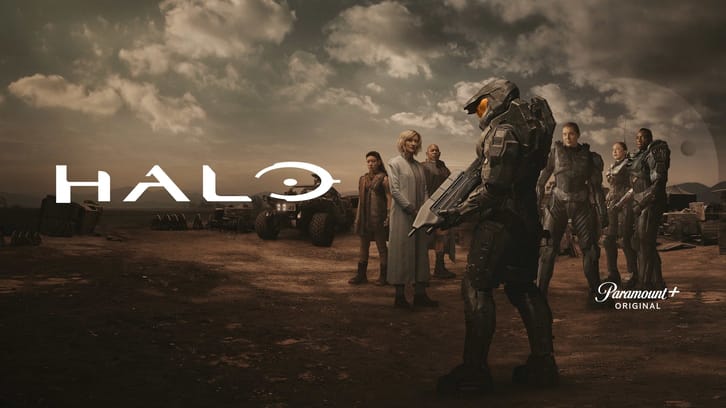 The action packed finale proves to be the best episode of the season, showcasing just how good the show can really be if it forgets about Kwan and Soren altogether.
John and Captain Keyes tell Riz and Vannak the truth about their kidnapping and brainwashing at the hands of Keyes and Halsey, getting the two of them on side but too late to stop Makee from escaping in the Covenant ship.
Kai meanwhile goes to apprehend Halsey, killing the doctor's assistant in her efforts. Kai has proven to be the breakout character on the show with every facet of her personality on show in this episode from her comedy to her action prowess to her anguish over not knowing her real identity. She even kills Makee so it's lucky for her that Cortana's taken over John for the time being because that's going to be an awkward conversation when he comes back.
For the time being though, Cortana has the reigns and the already formidable Master Chief pales in comparison to just how scary it is when Cortana's in control instead, decimating the Covenant forces with cold efficiency. Hopefully it's not too long before John is back in the driver's seat though because the silent act Cortana has going on is going to get creepy really quickly.
Meanwhile Halsey manages to escape capture by the UNSC through the use of one of her flash clones, setting her up as a continuing threat in the future. Though she is now without the use of her elite fighting squad, I doubt that will stop her from getting what she wants.
The season does leave some questions unanswered like the mystery as to how John and Makee have a connection with the artifacts and of course they haven't found the eponymous Halo yet either. The Covenant will inevitably becoming after John now after the loss of Makee but it begs the question as to whether there are any more people out there who can activate the artifacts.
The action looks like it will be returning to Madrigal at some point as well considering Kwan is on a mission to find a portal and become its guardian like her family before her did. Luckily, the show has already been renewed for a second season so we don't have to worry about questions going unanswered forever.
Of course, players of the games and followers of the larger Halo continuity will already have some answers about the mysteries of the show.
What did you think of the Halo finale? Looking forward to season 2? Sound off in the comments below!