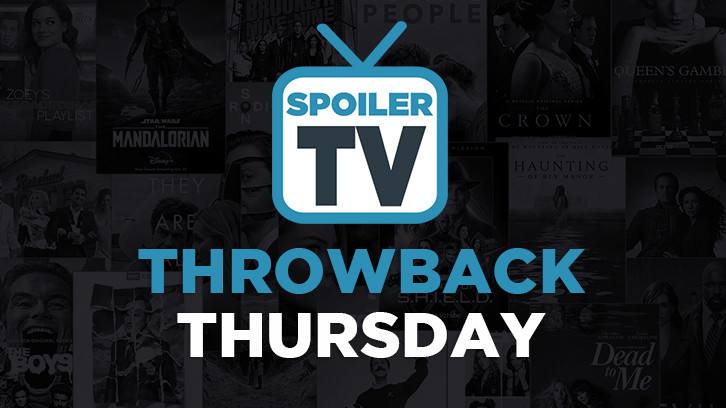 Throwback Thursday is a weekly article in which we look back at our favourite TV episodes from the past
SPOILERS AHEAD, THIS IS YOUR WARNING!
Leverage is a show where five characters play modern day robin hood. They steal from the rich and give to the poor. The team includes the Hacker (Alec Hardison), the Grifter (Sophie Deveraux), the Hitter (Eliot Spencer), the Thief (Parker), and the Mastermind (Nathan Ford). Together they con the rich out of their money and power while ridiculous hijink and hilarity ensue.
The episode 'The Inside Job' focuses on Parkers' past and how she became a thief or how she got her kickass acrobatic and pickpocketing skills. It starts with a manhunt in a phamaceutical building where Parker has broken into without her team/friends and cannot escape.
Cut to Nate at their local haunt or workplace (an Irish pub) where he recieves a mysterious phone call from a man asking him to help Parker. Cue the Catchphrase "Let's go steal a Parker"
This is one of my favourites if not my top episode over the five season show. Parker was immediately an interesting character for me, so learning about her past was fantastic. She had the skills of a master thief but the emotional intelligence of a child who'd never interacted with people her own age.
We got a deeper view into Parker. She's got several safe houses, a mentor called Archie who taught her everything and not to mention her childhood?! It's very different compared to what we know about the rest of the team.
Seeing the change and growth between her in the pilot compared to Parker now (season three, episode three was really satisfying. She finally understood that friends are important and she could trust them. Everyone working to help her and take down the villains of the episode was all in the story but the interaction between characters was captivating. Nate being overprotective of Parker anytime Archie stepped in was sooo adorable!
There are so many other great episodes in the Leverage series, I highly recommend watching it. The show is quite light hearted and doesn't get quite too dark. There are also some cool recurring villians played by Mark Sheppard and Saul Rubinek. Also if you make it through the five seasons, you can jump onto the revival! Leverage: Redemption.
But right now, I'll leave you with some quotes from The Inside Job
Nate Ford: Let's go steal a Parker...
Nate Ford: You're pretty, uh, spry for a dead guy.
Archie: You mean the car crash in Paris? Nobody fell for that one. Whats the colour of your hat these days, white or black?
Sexting man: And this one's from Amy to Jeff. "Don't sell yourself short. 40 is the new 25." And that is true.