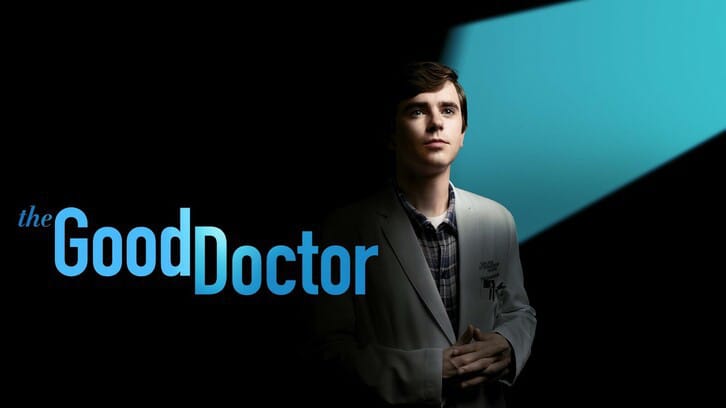 After the hiatus, we're back!
The Good Doctor
5×16 "The Shaun Show" is a different episode in which some buried feelings come to light and one of the characters we love the most returns to her home. Time for a review!
Here we go!
The Good Doctor
5x16 "The Shaun Show" is a strange episode. In the moments when we are not part of a reality show, we recognize the series we love. The rest of the episode, well…it's something we don't recognize as the show we love.
You know that I don't like at all the special episodes that show sometimes do and
The Good Doctor
5x16 "The Shaun Show" is no exception. The only thing that can be saved from the moments in which the camera was rolling is the moment in which Lea speaks for the first time about what changed for her regarding Shaun.
I loved that part because it's the first time we see things from her perspective. Shea built for so many years and went through so much to get where they're now that we never knew what made Lea realize that she and Shaun could be together. And I just melted are her words.
Turning to the other part of the episode, Shaun learned a very valuable lesson: he's not perfect. He can't be because no one is and that's not bad, it's…real. Not being perfect doesn't mean you can't inspire people, it's the opposite. Shaun's demand to be perfect is simply unattainable. And mistakes help you to be better. Learning from mistakes is the only way to move forward and improve so as not to make them again.
It's a hard lesson...but necessary to move the character forward. The next step now is to improve Shaun's emotional skills because he's still gruff in that way. Mental health is just as important as physical health and his patient not only needed a physical cure, but she needed to stop feeling like a monster and for the people, she loves not to be afraid of her.
Jordan is very good on the emotional side of things (this character is a diamond that this show found and I hope the series never lets her go) and she managed to make the patient feel good. But Shaun has a lot of room for improvement in that aspect because in this episode, he even hurts Jordan and that hurts me. Seeing Jordan cry overwhelmed me...
Can't wait to see Shaun try a more emotional aspect in treating his patients! Park also had to go through a hard time. He was in a very difficult position having to decide between two horrible options and he did what was best for his patient. He was willing to risk everything…and he only left it when he saw that it wasn't going to work.
He can't say anything to his patient to comfort him and he needs to blame someone but… he did the right thing and the best he could by choosing between two bad decisions. And I loved the way Morgan is just there, next to him, holding his hand and supporting him.
I didn't like the reality show part but I have to admit it brought out some feelings that needed to be said.
The ending was one of the things that made me emotional the most. Claire is back! And I hope she never leaves again. This is her place, her home. I stay with the huge hug Shaun gives Claire. He only does that with the people he loves the most and trusts completely. Claire is his best friend and she was there every step of the way as he struggled to be himself in a world that doesn't understand him.
I got very emotional seeing them hug each other like this, in a tight and heartfelt hug.
PS: Lea is hot when she defends Shaun against all odds.
This is where our
The Good Doctor
review ends. We will be back next week with a new one. Stay tuned!
Agree? Disagree? Don't hesitate to share it with us in the comments below!