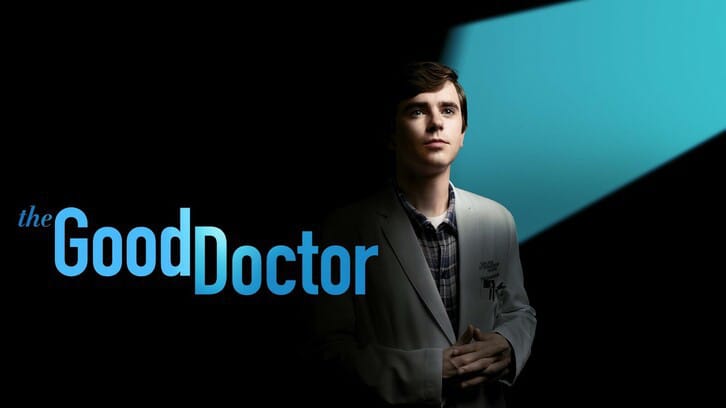 Only one episode left!
The Good Doctor
5×17 "The Lea Show" is the penultimate episode of the season and shows us how Shea is the strongest couple on this show and the mirror in which the others must look, while not everything is happy when in Claire's return. Time for a review!
Here we go!
Shea had me since the second one and if there was someone who didn't love them, they may now. In
The Good Doctor
5x17 "The Lea Show" the two try very hard to do and be what they think the other wants them to be. They try to please each other (and the audience) by being someone they are not. And it shouldn't be like that.
Shaun loves Lea for who she is, she doesn't need to pretend not to be her to have the "perfect dress" or "the perfect party." The same applies to Shaun. This is their wedding, this is their time, it should all be about them, not about pretending to be someone they're not because they feel they have to. They will only have the perfect dress, suit, and wedding if they're true to themselves.
That's why I'm glad they didn't get married in
The Good Doctor
5x17 "The Lea Show." It didn't feel…right. In the season finale, it will feel that way because they will not pretend to be who they are not and Lea will have the dress that she is really dying to wear and with which she feels like the most beautiful bride in the world.
And Shaun will have a suit that doesn't make him count how long he's been wearing it. But above all, the two will stop thinking about each other's expectations and focus on each other. That's what they deserve.
Can't wait!
That said, Shea is going to do just fine. How the two were willing to commit to something, even if it wasn't their preferred choice, for the other is proof of that. That kind of commitment is what every ship needs and they have it.
The other big thing in
The Good Doctor
5x17 "The Lea Show" is Claire and Lim. Let me make something clear: Claire was unfair to Lim. Lim's way of handling things with the nurse might not have been right, but she didn't know what else to do (in the end, she figured it out), and the truth is that sometimes being a boss means making tough decisions that you don't like.
I understand where Claire is coming from. She was angry and felt that her best friend and her mentor didn't trust her so she needed to defend herself against her but she was excessively cruel and unfair.
However, both are partially right in their argument. Lim needs to stop seeing Claire as the student she taught. Claire spent a year leading a surgical team. She is no longer the student that Lim remembers. She's a leader...and Lim needs to start treating her like one.
As for Claire, she must learn that she doesn't know everything, she can make mistakes, and being the boss is harder than she thinks. One year in Guatemala taught her a lot of things but it didn't teach her everything and Lim has more experience than her in this thing of being a boss. Lim is just trying to make Claire understand that it's really hard and that, sometimes, being the boss means having to decide between two bad options.
In the end, both show how they complement each other. Claire learns from Lim's experience and Lim learns from Claire's empathy and heart. And we need Claire to stay forever!
Shaun and Claire's scene are one of my favorite moments ever. Claire was the first one in the hospital who really took the effort to understand Shaun and get to know him, as well as helping him, respecting his boundaries but helping him grow. At every step of the way. Seeing them like this, hugging…brings tears to my eyes.
PS: The height difference between Asher and his boyfriend. And they've dressed alike! So cute!!!!
PS 2: Hashtag Shea!
This is where our
The Good Doctor
review ends. We will be back next week with the season finale review. Stay tuned!
Agree? Disagree? Don't hesitate to share it with us in the comments below!