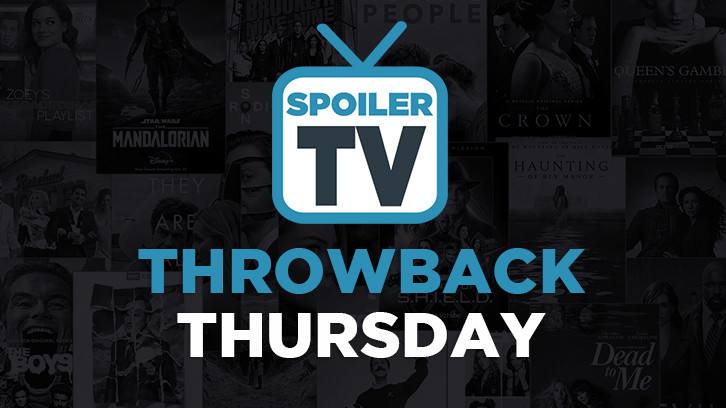 Throwback Thursday is a weekly article in which we look back at our favorite TV episodes from the past.

Warning: This article may contain spoilers.

Orphan Black
set itself apart from anything else airing on television at the time within its shocking first five minutes. Not only would the show continue to confound and enthrall viewers for five award-winning seasons with its complex storytelling, but it also introduced the world to the brilliance that is actress Tatiana Maslany. The success of the show would not have been possible had it not been for the bold choices made in the pilot episode and Maslany's talent in playing multiple characters, often against herself.
Orphan Black
viewers watched the first of many exciting shocks to come when streetwise grifter Sarah Manning (Maslany) came face to face with a woman that looked exactly like her (also played by Maslany) on a subway platform, only to have the woman step in front of an oncoming train and be killed. If the opening scene of "Natural Selection" didn't get your attention, Sarah's actions following the suicide surely did, as the young woman is pulled into a dangerous, massive conspiracy that changes the lives of everyone around her.
Orphan Black
's appeal. And, of course, there's the chemistry she shares among the different versions of her character.
Orphan Black
work, what makes it eminently watchable is Maslany. She commands your attention whenever she is on screen, and it is unlikely the show would have worked with another actress playing the doppelgangers.
Orphan Black
is unlike many shows in that you cannot just watch it half-heartedly, once you're in, you're all in. Each episode, thanks to the standard set by the "Natural Selection" pilot, you have to give it your full attention to keep up with the intricate twists and turns the story takes and to marvel at Maslany playing so many different characters at once.
Orphan Black
a try for the first time with the pilot, it would be a safe assumption that you will instantly be hooked and want to see where this story is taking you. If you're already an
Orphan Black
fan, rewatching "Natural Selection" will remind you of how brilliant the show was as you see the show expertly laying the foundation for its story. It's always a good time to revisit the introduction of TV superstar Tatiana Maslany.
Orphan Black
's "Natural Selection," what are your thoughts on this unique show and its talented star? Leave your thoughts in the comments below.