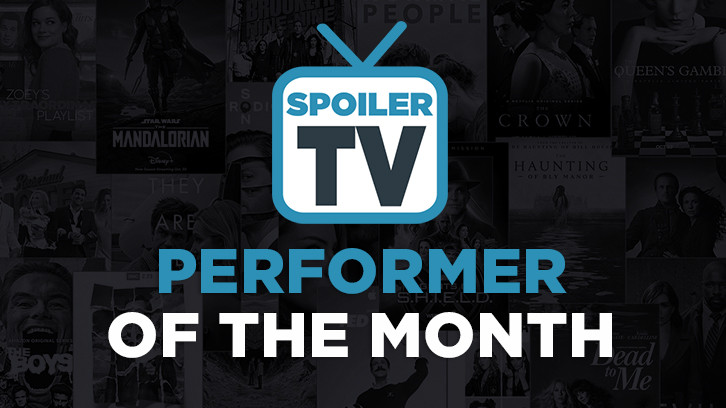 The time has come once again as we stand on the cusp of the epic Performer of the Year contest. We just have to crown one final set of Performers of the Month. Traditionally December has always been a slower month, and that mostly remains true. However, thanks to the existence of streaming, the traditional network lull around this time of year does not equate to less quality television. In fact, this month produced an overabundance of exceptional performances, so this could be a very interesting round. Be sure to take some time to place your nominations and spread the word to help the performers you think delivered the best performances in December have a chance at reaching the voting round.
To accommodate the start of Performer of the Year the dates of this round of POTM will be a bit different than usual. This Nomination round will end a day early on January 3rd and voting will start on January 4th and conclude on January 6th. The winners will be announced on January 7th. Performer of the Year voting will start on January 8th.
If you are new to this feature, please read the
2021 rules
.