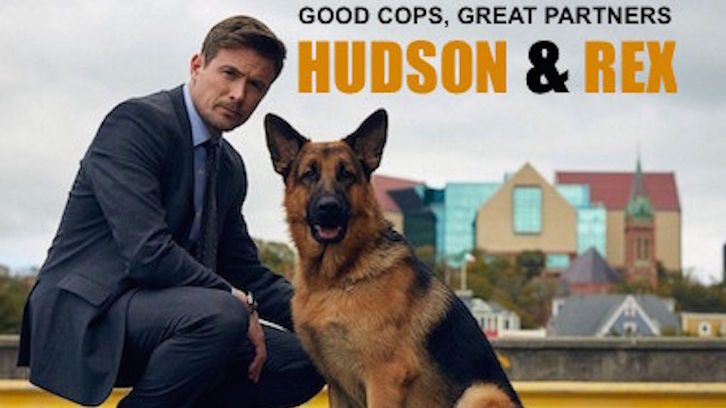 The death of an elderly woman leads the SJPD to a site called Tempest's Way, where drugs can be bought and sold. As Jesse puts it, it's "eBay for all your illicit needs". The death may not be murder, but it is criminal negligence due to the potency of the drugs. So the team dives into the dark web to put an end to the trafficking, while Charlie makes the terrible decision of making out with a witness/suspect in his home because once again he didn't think something through and acted on impulse.
Positives:
Rex is still adorable.
Negatives:
It's time for Joe to ease up on Jesse a bit. I get that for Joe it's like having his son at work every day. But is anyone else feeling like it's just constant jabs at Jesse now, with no real positive reinforcements? We can see on Jesse's face how these jabs hurt. It's time for Joe to take it down a notch, and for the two to have a discussion about why Joe treats him so differently to the rest of the team, and how much it's starting to get to Jesse.

While written as a way to push Charlie into Eva's arms, moving forward there needs to be less of Sarah talking about Mike around Charlie. Charlie hates it. Sarah's clearly a little awkward talking about the seriousness of the relationship. It's pushing Charlie to date, which wouldn't be a bad thing if he were dating Sarah. But no, first we have to sit through them dating and making out with other people, before they realize they're idiots in love and kiss each other. If that's where it's leading this season, the shippers will begrudgingly sit through a few eps of silliness for a payoff.
If this slow burn is still dragging into season 5, it's going to be hard for some shippers to find the patience when it seems the end of Rex and the City has been retconned, or at least simply forgotten. The way this relationship has played out since, you could almost slip Rex and the City into season four after she (inevitably) breaks up with Mike and the flow of their relationship would feel less clunky and disjointed. Why is Charlie only now seemingly realizing he wants to date Sarah when he was so ready for her to ask him out in season two, and so clearly disappointed when Jesse interrupted back then. The continuity in this show - or lack thereof - is frustrating sometimes.
credit: swallowedabug.tumblr.com

When Eva is doxxed, Charlie protects her in his home. Sarah and Jesse surveil from a van outside, which means they get to see everything – including the moment Charlie decides to do the most out of character thing he's done yet and kiss Eva. If he can't kiss Sarah, he'll just kiss the first woman with a similar hair style.
Afterwards, Sarah is ready to rip Charlie a new one, but holds back. It's disappointing. If the writers are going to take all the uplifting fun out of this show, then at least give us conflict when you're hinting at it. Give us a real moment where Sarah speaks her mind, instead of silently staring him down.
Charlie speaks a line while kissing Eva that is so cringe-worthy it won't be repeated here. Did the writers leave it in thinking it would be funny? It just annihilates Charlie's character even more.

Yes, a lot more happened in this episode, but it's like Castle's The Squab and the Quail, and it's hard to focus on other aspects when one moment is so OOC and awkward.
The episode was a downer all the way through and ended on a low note.
This used to a fun, uplifting, happy doggo show. Now it's just a bummer.