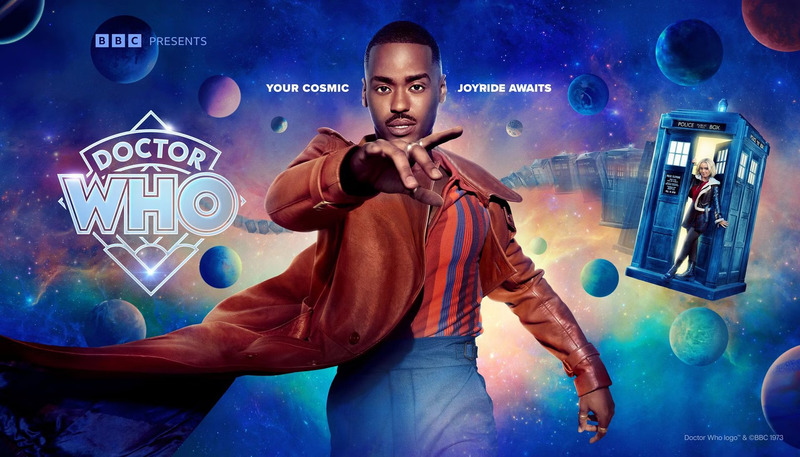 © BBC Pictures
Episode: "Village of the Angels"
Directed by: Jamie Magnus Stone
Written by: Chris Chibnall and Maxine Alderton
Air date: 21 November 2021
Whovian notes and questions:
1. What's your favorite Weeping Angels story outside of "Blink"?
2. Which of these plots are you most interested in at the moment? The Doctor turned to Weeping Angel and recalled to Division? Yaz, Dan, Peggy and Professor Jericho trapped in 1901? Bel and Vinder on their journeys to find each other? Swarm and Azure collecting people and preparing for their next step? Or anything else happening on Earth or in this post-Flux reality?
3. There's an old fan theory regarding the Weeping Angels and the Time Lords. Are you familliar with it? Any thoughts after the events of this episode?
Memorable quotes:
1. Professor Jericho: "I've seen many things that are beyond my comprehension, Doctor. I was one of the first British soldiers into Belsen at the end of the war. If you think a few stone statues will destroy my equilibrium, you are mistaken."
2. Professor Jericho: "Please stop using my voice. It's a very clever trick, but most impolite without permission."
3. Professor Jericho: "How did you get in here?"
The Doctor: "Your door was open."
Professor Jericho: "It most certainly was not."
The Doctor: "Well, it was once I opened it. But let's not get bogged down in the order of things."
What did you think about "Village of the Angels"? Any favorite scenes, quotes or theories? Feel free to let us know in the comments. As always, thanks for reading!