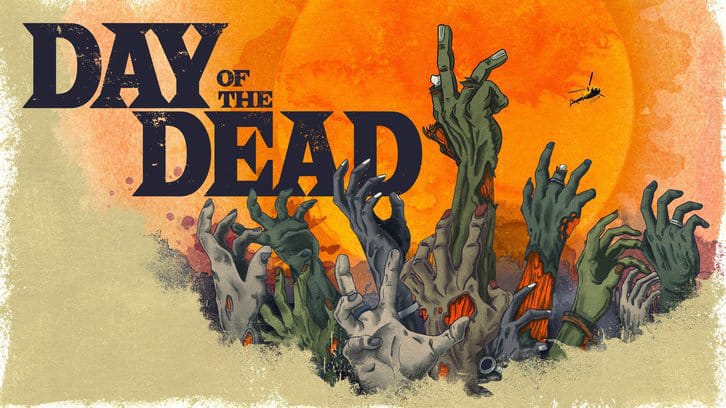 The Lady Birders of Nepa
The sixth episode of Day of the Dead isn't the worst episode of the show. Trey dies which is pretty sad as even though he was a little on the pathetic, bumbling side (and by a little, I mean a lot) he was still one of the more likable characters because pathetic and bumbling at least isn't bland and flat or indicative of being an asshole. RIP Trey, we'll kinda sorta miss you.
His death does serve to try and provide some sort of commentary on the ethics of killing zombies who were once loved ones with a certain amount of belief that the person they love is still inside and wouldn't hurt their living loved ones. That may be true for the Alpha zombies, I guess we could call them, like the original living corpse and Cam's dad but the grunts appear to be your average run-of-the-mill chompers.
Jai gets some more good character work as per usual, attempting to no avail to save a person's life. It's probably hard for him in current circumstances being a doctor surrounded by death unable to save even one person. He and Amy have some more drama as well and she also starts getting some much-needed character development, acting as a life coach for Trey who had literally no self-identity which provides a welcome distraction from the trauma she experienced in the last episode.
It's mildly interesting to learn that Cam's zombie dad still has some dad in him as well. He recognises his badge, lighter and a video of cam, proving that he isn't all gone. This makes it even easier to root for the zombies as well because you can bet on his quest to find his son, he'll take out some Cleargenix henchmen along the way. And at least this show is trying to do something different with the classic zombie mythology though I don't think it's going to land hard enough to warrant a renewal.
Their Evil Was Our Evil
This was a more introspective episode with the exception of Zombie Dad going full horror movie on some Cleargenix employees but sadly not getting the main Head Creep in Charge which sucks. Also the zombie needs to learn how to aim a gun better which isn't really something I ever thought I'd say.
Elsewhere, Jai and Amy have a quiet episode, engaging in some healthy communication and finally getting married in a touching ceremony. Lauren also gets more development in her zombie bite storyline with her hand shaking uncontrollably. It turns out she's hallucinating it so I think it will be interesting to see exactly how zombie bites work in this show because I don't really want the second most interesting character to turn into a zombie. That would suck.
Sarah meanwhile goes off to visit her nan, showing her the mask of the original zombie that was stuck down a hole. She gets told a story about a coloniser dying shortly after arrival in America way back when and was cursed, meaning the Native Americans and the colonisers then had to work together to end the threat of the living dead. I think the show could have benefited more from this storyline on Native American lore and mythology being woven more intensively through the season. It provides a new sort of spin on the zombie genre but it feels incredibly wasted.
Luke meanwhile spirals from Trey's death. I had figured out he was gay way back in the pilot, mostly because there were no apparent LGBT characters and he was the most viable option (there is something to be said about the tokenisation of LGBT characters and how this feels shoehorned in to check off a box but I'm cynical and he's had no meaningful character development till this episode). His mother hadn't figured it out and he also blows up at her verbally for her treatment of him and Trey which causes her to slap him. It's a whole mess and it's definitely not making Paula any more sympathetic.
What did you think of these past two episodes? Like the twist concerning Cam's zombie dad? Think they'll find a cure before Lauren turns? Sound off in the comments below!