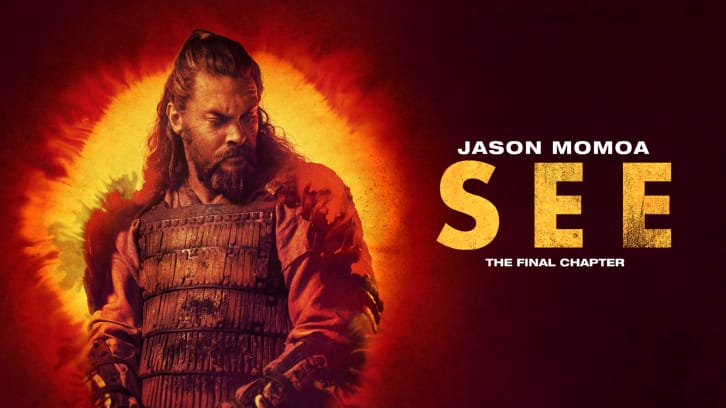 Episode five brought back plenty of reunions – almost a bit too quickly after their quest had begun - in what was largely an action-free episode with plenty of humanistic moments that really exemplified how good the bond was between these characters, and how pressed their new situation was. Haniwa and Baba Voss were both reunited with who they'd been chasing for a long time now, and it was suitably impactful and incredible awkward once Baba Voss was made aware of his new situation – a highlight of this of course was seeing everyone in the same room talking to each other again, with Queen Kane present on top of this – her delivery about her being a spinster whilst Maghra having two husbands both around the same table was on point.

Queen Kane is still at the heart of everything – there's a lot of schemes going on in this episode, Kane is scheming to turn the easy-manipulated Kofun against his family to the point where he sides against his own mother and indulge in some awkwardly uncomfortable incest (because we're going full Game of Thrones this season) with his Aunt, and even Haniwa questions this when the two have some time to talk. Kofun realises that he needs training and appoints Toad as his guide (who is able to let Paris know that he has Kofun with him), but the bond between the two is awkward as it is seeing the Witchfinder return, after being proclaimed dead. This undermines Kane's authority, and he's still not fully trusted by Haniwa and Baba Voss yet, whether his redemption arc holds true or sways remains to be seen, there's still a few episodes left to go and plenty of time for loyalties to change across the board.

That was what The Dinner Party essentially was, a Kirsa Rein-penned episode packed with political scheming. If you're not a fan of political scheming-heavy fantasy shows this episode may have left you cold, but there's a lot of intrigue here built around the long game - it may have been a mistake watching this weekly as the series feels so heavily binge-orientated this time out. This is where the writing shines through in conveying the very different dynamics that these characters have – they aren't the same people copy and pasted. Lord Harlan's interactions with the group are nothing short of comical, he says that Maghra and Baba Voss can maintain their relationship as long as they keep it secret – and even offers to join in. It's certainly a unique dynamic that this family has – and See's focus on it has really brought all these characters to life in the world around them.

Will Maghra's plan to convince Edo into surrendering work? Given what we know of Edo so far, it feels foolhardy. It feels like this mission to the Trivantians, whilst noble in making sure that they can beat them without sacrificing any soldiers and preventing a war before it starts – may be misguided, unless Maghra in turn has plans to defect to Edo. We're not quite sure – but she's quite content that she's not being manipulated by Harlan – or by Kane – and that Maghra's the one in charge. Time will tell, but Kane at least realises that Maghra was too smart to remain in the mountains forever. Part of Maghra's plan involves getting Tamacti to get the witchfinders – but speed is of the essence. The rebellion against the Queen and the establishment of a third faction may be on the way.