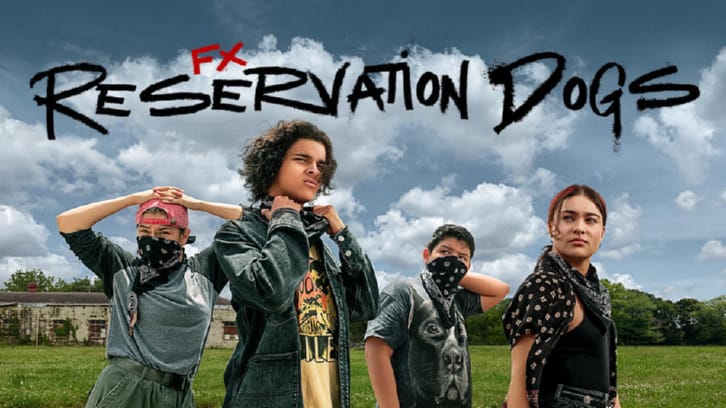 Reservation Dogs - Renewed For Second Season on FX on Hulu
Hit Comedy Series From Co-Creators and Executive Producers Sterlin Harjo and Taika Waititi To Return in 2022
Season One Continues This Monday Night with New Episode "Hunting"
LOS ANGELES, September 2, 2021 – FX's hit comedy Reservation Dogs, which continues to gain critical acclaim and fans in its first season, has been renewed for a second season, it was announced today by Nick Grad, President, Original Programming, FX. The second season of Reservation Dogs is expected to premiere in 2022, exclusively on FX on Hulu.
"We couldn't wait to share Reservation Dogs with viewers and are thrilled that they seem to love it as much as we do. We're happy to put in an early order for another season," said Grad. "Sterlin Harjo delivered on his creative vision, partnering with Taika Waititi and the rest of the creative team, the brilliant cast and crew to create one of TV's best new comedies and a groundbreaking showcase of representation and raw talent."
The first season of Reservation Dogs currently enjoys a 100% Certified Fresh ratings on Rotten Tomatoes and has earned Universal Acclaim on Metacritic.
Season one continues on FX on Hulu on Monday, September 6 with episode six, "Hunting": Willie Jack and Leon go hunting. Written and Directed by Sterlin Harjo. The season one finale is slated for September 20.