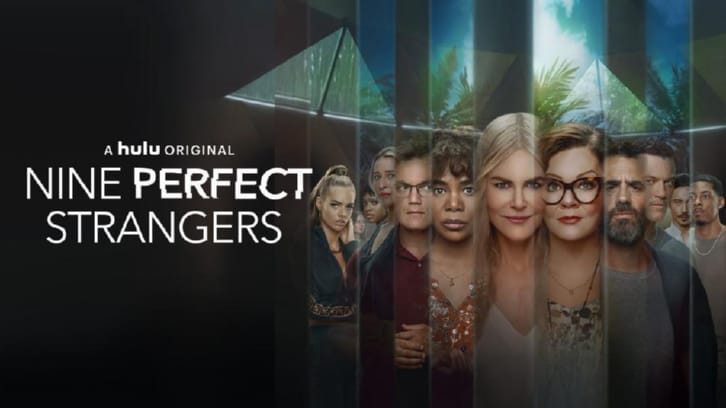 As weeks go by and this show progresses, so, apparently, do the drug dosages included in Tranquillum House's infamous smoothies. While nothing too wild had happened so far bar some startling realizations and one quite funny potato sack race, this episode had some intriguing new developments as each guest reckoned with his or her past.

9 Unexpected Things That Happened During This Episode

1. A few of the guests experienced particularly vivid dreams, but for a minute there, I really wondered if Frances was truly seeing Paul. But then he started talking about how bad her books were, acting like she was the one at fault, and Masha appeared with a sword and while Masha is crazy, I realized there was no way this was happening in real life.

2. Frances faceplanted in her porridge (I was a bit worried she was going to become one of those random deaths by drowning in it, actually), so she was having quite the day, poor thing.

3. Delilah told Tony to fuck off. Delilah has been having not-great days at Tranquillum House for a while now, and I never got the impression she was as devoted to Masha's, uh, vision as Yao. Naively, I figured since Yao seemed in love with Masha the explanation of his devotion and reluctance to go against her plan likely lay there.
4. HOWEVER, since Delilah and Masha also seem to be having an affair (on what grounds is Delilah mad at Yao for straying, then?!), maybe it's not so simple. That said, I don't think Delilah is going to play her part until the end, if this unraveling is anything to go by.
5. Tony and Lars have a kid together. In a dream, but still. It was a little distressing to see how roughly Tony reacted to Lars revealing this, until we learn that not only has he (accidentally) killed someone in his past, but his relationship with his children is also fraught with despair as he wasn't even there for their births. (Again, I do wonder why the show feels the need to pile on to some characters' backstories like this, it's... unnecessary.) His relationship with Frances continues to be lovely though, as they help each other through their respective issues.
6. On the bright(er) side, Napoleon can sing! Having now witnessed this greatness, I'm going to need
Nine Perfect Strangers
to have at least one musical moment from him per episode, please and thank you. Him dreaming he was a Beatle was equally wonderful, and I'd sign a petition to have him retroactively integrated into the band if any such thing existed. Napoleon and Heather are also coming to terms with what didn't quite work in their marriage, aside from the grief, and cliff-jumping seems to be an excellent therapeutic mean to achieve that.
7. We (well, Zoe) finally saw Zach. At first I assumed this was the same kind of... vivid dream everyone else was having, but the fact that she saw him again at the party makes me wonder. Well, that and Masha calling her "the key". To what end?!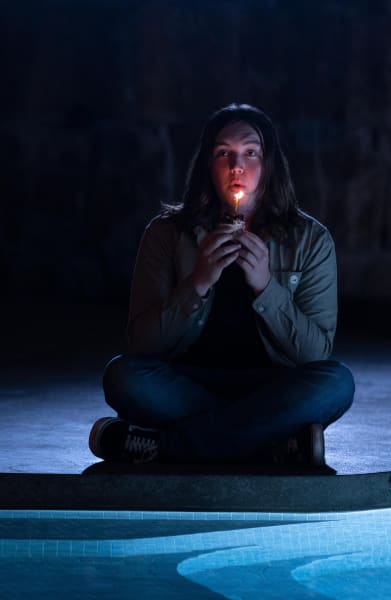 8. Ben and Jessica had sex! This shouldn't be surprising since they're young, rich, and recently married... and yet, considering they came to Tranquillum House for marital troubles, this feels like a victory and them finally reconnecting a little. Who would've thought winning the lottery would cause such misery, between them and Hurley from
Lost
it does feel a bit cursed. (I'd be willing to find out though)
9. Carmel flipped out. Again. Okay, this one is the opposite of unexpected, especially since it never feels genuine to me. I realize that at this point I should just let go of how the characters were in the book and try and enjoy what the show actually is, but they've done such a great job with other characters I don't understand why the show went so woefully astray with others.
Still, a mostly entertaining episode that shines whenever the characters are allowed to have funny or emotional moments between them, removed from the mystery and Masha's plotting. What did you guys think? Any theories on who's threatening Masha? Will Lars finally want to have kids and reunite with Ray? As usual, sound off in the comments!