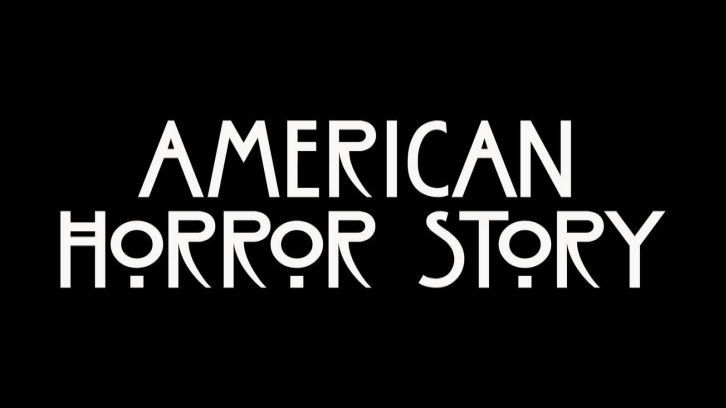 SPOILERS AHEAD!
The landscape looks cold and desert, filled with melancholy. Then, a car on the road: man and wife talking about the beauty in creepiness while their daughter counts roadkills. Just an average trip, until: tires screeching! A dead deer in the middle of the road almost causes an accident. The man checks on the carrion, which is covered by strange lacerations. Unsettling music rises. The man goes back to the car; their journey continues. Something we cannot see suddenly tugs the dead deer to the roadside, leaving a blood trail behind.
Cut to the opening credits. Another season of American Horror Story begins.
Nearly two years after AHS: 1984 premiered, Double Feature is here with a different proposal: two stories, two themes, two seasons in one. The first part, called Red Tide, is expected to last six episodes, which means we only know half of it.
And there's a lot to know.
Cape Fear
Harry Gardner arrives with his family (pregnant wife Doris and their child Alma) in Provincetown. They're all very connected to art: while Harry is a screenwriter trying to beat writer's block, Doris just started working as an interior designer. Also, Alma is obsessed with playing the violin perfectly. It's worth noting that they're not paying their three-month stay with money; instead, Doris has to redecorate the house.
Anyway, this episode's pivotal conflict starts with a pale, frightening, sharp-toothed man stalking Alma and Doris. I confess I expected this first part to focus on sea creatures, probably because of all the promotion involving water. Anyway, we got "vampires" again, and I liked that. This time, these blood-sucking creatures come with pertinent philosophical questions related to artistic ambitions.
But I'm getting ahead of myself. The weird man tries to break into the house, the head of police comes to investigate, but the problem remains. Later, Harry goes out to the only pub in town, where he meets Belle Noir, a famous novelist, and Austin Sommers, a playwright. Here, we get to see Frances Conroy and Evan Peters beautifully singing, and I must emphasize how I purely love these musical moments in AHS: The Name Game in Asylum, Stevie Nicks in Coven, Jessica Lange in Freak Show, and the list goes on. Oh, Conroy and Peters are playing snarky villains, by the way, and that makes the scene even better.
When Harry returns home, the pale man attacks him. After the writer kills him in self-defense, the Gardners plan to move from Provincetown. However, Harry receives a call from Austin offering him a solution for his writer's block: enigmatic black pills. Harry is reluctant to take them, but a phone call with Ursula, his agent, is the bit of encouragement needed. After all, he needs the job. He needs the money. Even though there are creepy people around, although his family might be at risk, he needs to stay. So he takes the pill, Alma spying on him.
They won't leave town for a while.
I feel this first episode was very competent. My overall impression is that it works because it is simple: weird people stalks and attacks the Gardner family while the awkward town's residents are presented. It achieved to introduce a large group of main characters and established some entertaining conflicts. Also, seeing the cast change or take on different roles remains amazing and addictive as always.
One of the best AHS premieres in years, for me.
Pale & Thirst
Episodes 2 and 3 focus mainly on the pills and their effects, leaving the simplicity behind for more complicated plots. Essentially, the pills unlock someone's true artistic power, but only if this person is already talented. Otherwise, talentless people will tragically become pale, irrational, stalking people.
I consider this premise fantastic. What is talent, anyway? Is it something you are born with? When it comes to the entertainment industry, to all the money-related topics existing in all kinds of business, is the artistic talent what can touch deep subjects in the most human, profound way? Or is it whatever brings the money and keeps the wheels of industry turning? A midterm between both, maybe? None of them, perhaps? After all, artistic talent can't be only about the touching, crucial deepness in humanity. Right?
While the whole season so far has inspired questions like those, there's a scene in Pale that sums up my feelings. In it, Tuberculosis Karen and Mickey, the season's most interesting characters so far, talk about art and the prices of our dreams. By the way, Sarah Paulson and Macaulay Culkin both deliver dazzling performances here, and I can't wait to see more of these two.
However, the second episode is about Harry, who takes the pill and instantly becomes a very prolific writer. Sleepless hours later, Doris loves his scripts, as well as Ursula. Dang, even Netflix and Joaquin Phoenix adore them! There's only one tiny little price: he's now a blood-driven human who must kill other humans to survive both physically and artistically. Instructed by Belle and Austin, Harry learns he must seek people "nobody will miss," which means murdering drug addicts, criminals, and prostitutes.
Meanwhile, instead of years of training and growing evolution, Alma decides to take the pills to become a pro violinist. She also starts being very rude to her mother and is led by her bloodlust to eat dead stuff in the cemetery. Eventually, Doris finds her daughter in this situation, and the episode ends.
Thirst, the latest release, raises the stakes, and I don't know what to think about it. The story continues, as Doris is taken to the hospital after all those emotional moments; Harry decides to let Alma continue taking the pills and starts killing to feed her as well; Ursula arrives in town to shake things up.
The Harry narrative is at its best when he has to face two psychos that kidnap (well, something like that, as he was about to murder one of them) and attempt to rape him. The entire sequence is well-executed, gross, and frightening. On the other hand, the Ursula part left me with mixed feelings. She discovers all the pills-related secrets very quickly and soon starts to put into practice a megalomaniac plan.
This plan, by the way, makes no sense to me. Ursula wants to find the Chemist, the one that created the pills, to start an empire of drugs and success. She wants to be able to produce the pills on a large scale so they can be sold to her writers, which should transform her into a "talent machine." But there's a giant condition here, as her clients would need to be talented first. Otherwise, she would be replicating what happened in Provincetown, where a few users are fine, but a lot of them have become pale, irrational people.
It's already strange that the town residents aren't drawing enough attention to all those wandering pale people. Even the local authorities seem to ignore them, which confuses me. Are they that difficult to deal with? If so, imagine this situation on a large scale! Why, Ursula, why?
The episode ends with Alma killing Chief Burleson, the head of police portrayed by Adina Porter, whose characters I tend to love. However, she barely appeared in these episodes, almost an extra, even though the actress is in the main cast. Who knows? Maybe there's a twist coming. For now, it looks like a wasted opportunity to let the Chief be a prominent part of the incoming war.
As you can see, things are getting messy, and it's happening so fast that it looks unconvincing sometimes. However, the season is still touching and entertaining in general. Let's hope it will end on a high note.
That's it for now. More three episodes of Red Tide, and we can get ready for Death Valley. What do you think of this season so far? Any theories? Do you also enjoy the musical scenes? Let me know in the comments below.
Thanks for reading, and see you soon.