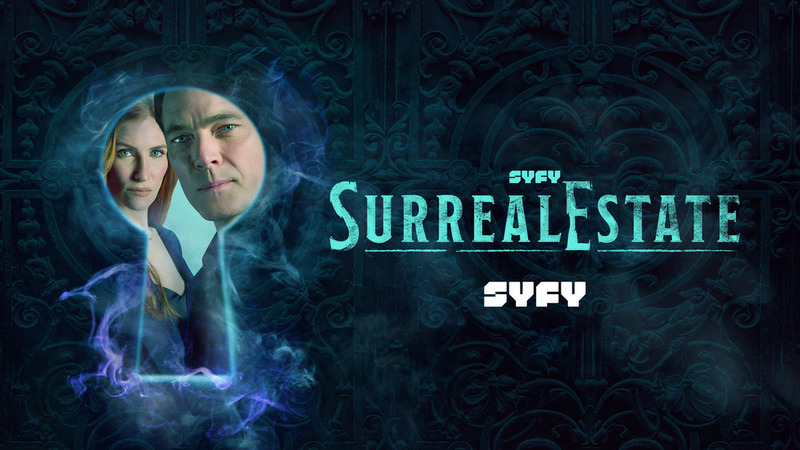 The official press release for the sixth episode of SyFy's hit summer series, SurrealEstate, reads, "The Roman Agency steps in when the visitors to a competitor's Open House are murdered one by one." Yes, this episode deals with a lot of death. Like, a lot more death than usual. It actually starts to feel a bit like a summer slasher film at times.
Yes, it's a bit of a tonal shift from the previous episode, but director Melanie Scrofano (who also helmed the previous episode) keeps things moving along and doesn't forget the characterization that this series takes so seriously. Too bad that the series' limited budget is display at times in some of the special effects shots. Wish I could say more, but it's better if you watch for yourselves. It is well worth your Friday evening.
The last scene is quite memorable, per usual.