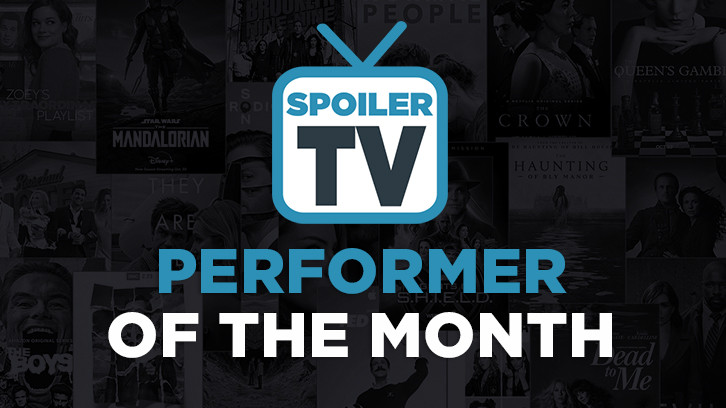 This was a typical summer round where the nominations weren't as robust, but for a summer round, it was an impressive turnout. All of your nominations have led us to a very impressive list of nominees. This could be an interesting competition this month. It is time to vote to see who will be crowned SpoilerTV's Readers' Choice Performer of the Month.
Voting is still the same as always, but each of you now has the opportunity to contribute to the recognition of the winner as well as the Top 4 runner-ups. After you vote, take a minute to use the form below the poll to submit a brief comment regarding what you think made the nominated performance so exceptional. You can submit a comment for any of the nominees. We will pick a few comments relating to the winner and Top 4 runner-ups to include in the video. The results of the poll will not be revealed until the video is released.
Voting is open until
6 pm ET on Saturday, August 7th
.
Only 1 vote per person.
This form is NOT for voting. Only the above poll will determine the winner and the Top 5. Please only use this form to submit comments regarding the performance the nominee was nominated for. For the nominees that make it into the Top 5 we will pick 1 reader comment for each of them from this form to use in the announcement video. The comments we select are the ones we feel best represent the performers and the nominated performances.