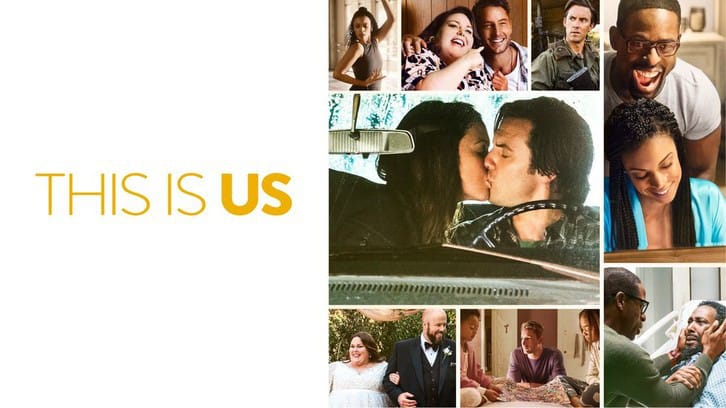 "I have stumbled through life gratefully accepting whatever scraps of affection anyone would give me."
This show knows how to do finales, that's for sure. I wasn't sold on some of the things they were mixing together but they managed to bring it all around, as they pretty much always do, and so I do hope they manage to sell us on the last season as well. Especially given the way they chose to end it. I know there were some theories that it was a fake-out but I don't think that final scene left any room for doubt. Kevin asks: "You're OK if I do some British jokes at your expense, right?" and Phillip answers: "If you can't take the piss out of your future brother-in-law, who can you take the piss out of?"
Speaking of Phillip, I mean, I love Chris Geere, and I'm in for whatever they want to show us, that is one amazing actor, but I still can't see him with Kate, and I love Kate and Toby, but it is also true that they've gone through a lot together, some things most couples might not be able to recover from, and though they're always trying I guess I can see that coming to a realistic end. It also didn't escape my attention what Kate said about putting the other person's needs above your own and I definitely think there's a journey still there for her to go through.
Speaking of journeys we got to see some key moments in Madison's life that definitely had a part in her self esteem issues, they were short but concise scenes, her mother telling her the bar was very low for the man she chose and then leaving her, her father telling her any guy who was willing to date her should be enough, my heart broke for her. But I was very happy when she was finally able to confront Kevin and call the wedding off.
It was beautiful that in part thanks to Kevin she finally realized she was worth more than scraps of affection and I really hope she finds it next season, thankfully she did look happy and both she and Kevin seemed on good terms. I also know there's a journey coming for Kevin as well, now that his illusions of getting the perfect family for the outside world were shattered and now he will have to figure out where true happiness can actually be for him, not just a pretty picture.
Another gut punch was Rebecca and Randall's conversation, I wasn't sure why they chose to address this in this particular episode but I'm glad they did, I'm glad they were both able to stand there in the truth, not only of what Rebecca did wrong, but also what she did right, and that's just human. It was great to know this weight was lifted off Randall's shoulders and I expect great things for him.
I also expect to cry my eyes out, I know finales are tough with this show, but the final season... should be something bringing the tissues for. Especially if we're going to watch Rebecca slowly lose her memory. I still couldn't care less about Malik and Deja's future, am I alone here? I do hope Toby eventually manages to get better, but I trust these writers by now, they've earned it.
"That cannot be us."
What did you think about the finale? Are you excited for next season? Comment below.