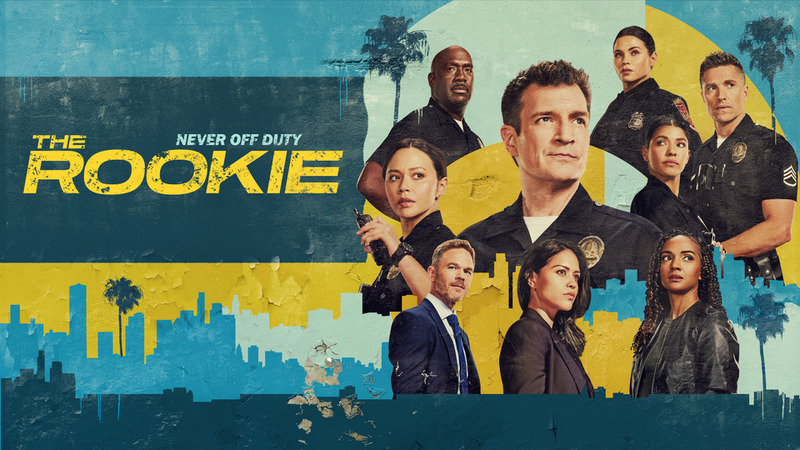 With the last episode of season 3 upon us tonight, let's do a recap of the show's outing last week. With La Fiera out for blood we sure have a lot of ground to cover...

Nyla knows that the impending drug war is an opportunity to introduce new UCs in the field, so, and with June getting word Salonga is out of prison and looking for the chemist again, she gives Lucy a crash-course to see how she might fare under the pressure. There's various advice, lectures and tests. She introduces Lucy to an undercover friend, Sgt. Shae via a theatrics, only to later leave her with him as he's a certified "cook", where she manages to impress him with her quick learning. Nyla even pulls Tamara into her schemes, as she wants to see how Lucy would react when her worlds collide. Lucy passes every test, quiz and challenge with flying colours, and Harper seems pleased and impressed... Which in truth is a ruse only to appease Lucy and leave the worst test for last: She stages a kidnapping to see how Lucy is dealing with her PTSD and showcase the gruesome realities of this line of work. If Lucy can't handle that, she should quit. Officer Chen is made of tougher stuff though, and is still determined to see this through.


With their usual partners doing their undercover thing, this leaves Nolan and Tim being paired on patrol. They end up offering Angela an assist throughout the episode, as they get sucked into the drug war being her boots on the ground, while she tries to deal with Sandra directly, and with helping her cut the wedding guest list, a nice little side plot which offers some amazing comedic breaths throughout the action. They spend most of the episode stalking Ceasar Madrigal's operations, and find out the real target of Sandra's fury is in fact Ceasar's child. Even when Angela gives her what she wanted, the recording as proof that Tomas Madrigal passed the business to her, she doesn't call off the hit on the baby.
Not helping Angela's cause in trying to reason with La Fiera are the feds who not only are detrimental to her attempts professionally, but the racist and sexist approach of the agent in charge insults Angela on a personal level. Sandra outsmarts them of course, and as Angela points out, at least she's humble enough to know La Fiera is smarter, and it's probably why she'll be the one to catch her.
Meanwhile John and Tim defend Ceasar's baby-mama and his kid, and deter the sicarios send to kill them. Nolan's conduct throughout the day seems to have impressed Tim enough, in order for him to be willing to take him under his wing, if John is indeed serious about being a T.O.
Off a bit on their own throughout this all are Jackson and Grey, who are left having to deal with Stanton yet again. Evidently he's been reinstated which leaves Jackson justifiably frustrated and angry. Grey finds his arms yet again tied, as this is department politics at work that simply want to avoid an unlawful termination suit. So West turns instead to Prof. Ryan for guidance, with whom he had a very productive and honest conversation about police reform earlier in the episode. Her advice is to go public, which Jackson is happy to jump on, since nearly dying didn't do the trick. Grey instead finds a way to deal with it internally, as he pulls in a favour with Stanton's new Watch Commander Sgt. Stella Porter (cameoing the ever marvellous Alexandra Billings in a role I hope she reprises in the future). Sgt.Porter shows the bodycam footage from West's attack at roll call effectively exposing Stanton, yet again.
As the episode primarily followed through on plots that have been set up all season where Jackson and Angela are concerned, it also made an interesting switch for future storylines by pairing up Harper with Chen and Bradford with Nolan. Seeing that John has pivoted to being a T.O. as a career path, and Lucy wants to be a UC, them trading mentors, especially when Tim and Nyla are so good at their respective fields, is the right way to go. It will certainly keep the dynamics of the show fresh moving forward, and I hope this is something they continue into S4 (which it's been confirmed we're getting so I'm putting that out there in the world for good reason).
That's that for the penultimate episode of this season. Tune in tonight for the Season 3 Finale of The Rookie!