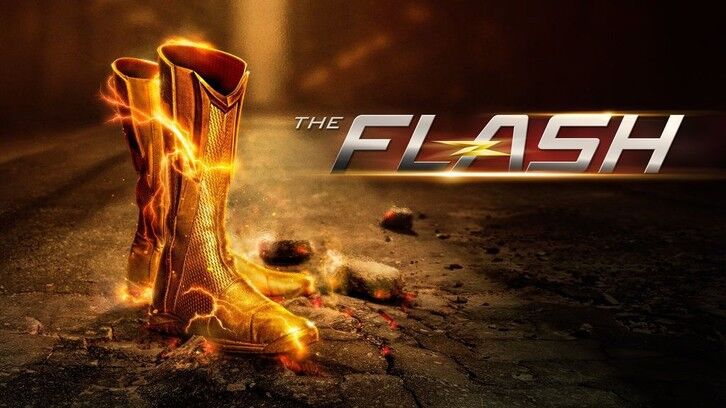 "Family Matters", Part I was centered around the West-Allen "kids" Psyche, Fuerza, and to some extent Deon. Though I'm not sure I'll ever be on board with the idea that they are kids, I get the imagery. Let's discuss.
The Forces
In this episode, we find that Nora has taken Deon as her underling leaving Psyche and Fuerza for Barry and Iris to deal with for now. Barry takes a particular interest in Alexa because he believes that her strength is the only way to subdue Nora. The problem with this is Alexa doesn't see any good coming of letting Fureza out. She has only begun to come to terms with the fact that she has a force inside of her and she's afraid that it will overwhelm her, making her hurt others. Alexa relents and ends up injuring Cisco which makes her angry at Barry. Who didn't see that coming? Right, no one.
Barry thinks that he and the team can make her ready for this. Of course, he can't and Caitlin digs into him pretty good about pushing for so much so quickly. She reminds him how long it took for Wells to train him. This seems to make Barry back off. He apologizes to Alexa, making peace.
On the other side of the forces coin, Iris is hunting down leads to find out who Psyche really is. She finds that his real name is Bashir and that he's had to deal with lots of loss and abandonment. He's the perfect vessel for Psyche because he's hurting and angry. She tries to get through to him, but of course he resists as well. Fuerza eventually comes to aid Barry when Psyche attacks him. This allows the opportunity for one of the famous pep talks. The two "siblings" are talked into trying to work together to stand up to Nora.
Nora decides to show up with her new force hostage Deon. She takes all of the forces and Iris down with his help.
Now, we all know that Barry and Iris are poised to be real parents to real children. This trial run with the forces foreshadows that. The bickering between Alexa and Bashir can almost certainly be linked to what it will be like when Nora and Bart meet up on screen. While I get it, it is pretty weird hearing Bashir call them mom and dad.
Joe West
There's been lots of chatter or social media about the journey that Joe has been on lately. It seems pretty clear that his story centers around the absolute power of law enforcement in this country, and who if anyone can reign it in. Through his conversation with Kramer, he sees that the system is so much bigger than his little department. And that he has no control over what is about to happen. Joe tries his best to contort himself into a captain that can talk people into being better, but once he realizes he can't do that, he has a choice. He can sit there and hold the blue line when he feels they are wrong or he can walk away. He chose the latter. It's my hope that as a civilian he finds a way to lift his voice or take some action that can expose Kramer and the higher ups who have empowered her.
Other Things I was Thinking
*Pregnancy for West-Allen must be right around the corner. The imagery and language of kids is just too strong nowadays.
*Where was Chester? Covid strikes again, huh?
*Was Kamilla's character just there to help give Cisco a reason to leave?
*Caitlin walked away at some point saying she was going to talk to Frost. How? Don't prisoners have to call you not the other way around?
*Caitlin giving Alexa the device to talk to Fuerza was pretty brilliant. It was nice to see her use her smarts to help someone and be a little less obsessed with all things Frost.
*Nora was looking really emo. Torn black sweater, dark make-up. And she had Deon looking really scared. A first for him.
*Nora really seems to hate Iris. She took her down as if she was another force. Why? Does she detect more force in Iris? See Iris and a roadblock to bringing Barry to her cause? I'd love to know....
What did you think of "Family Matters, Part 1"? Let me know in the chat or on Twitter @_NaomiAnna. You can catch The Flash on Tuesday nights on the CW. As always, thanks for reading!