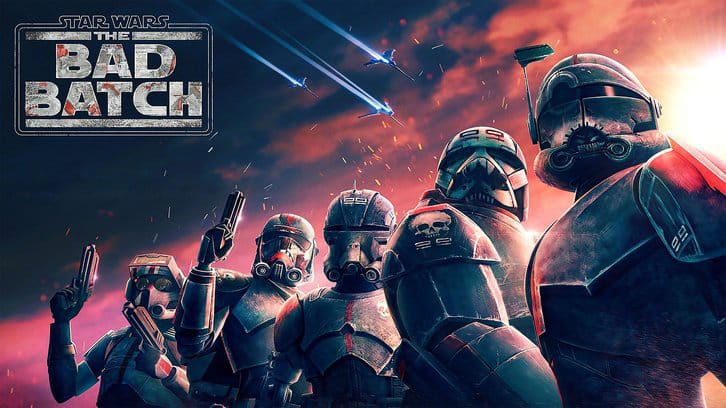 The Bad Batch episode four is a rather routine Star Wars episode that hits all the right notes that fans of the expanded animated series verse have come to expect, complete with a return for the Ming Na-Wen voiced Fennec Shand. Those who have seen The Mandalorian will be fully aware of how badass she can be; and she adds an extra element of connectivity to this show with the rest of the universe whilst providing a framework as to how even the team themselves can still find themselves outmatched, and aren't exactly perfect. I'm still largely impressed by how good this series looks in terms of animation, everything hits home for the most part – it's a fun cat-and-mouse chase built around a simple plot of the Bad Batch trying to gain supplies and Omega finding herself in trouble.

The speeder chase between Hunter, Omega and Shand through Pentura was a highlight – if again, nothing new – the whole thing had an air of familiarity to it. I do like how it's making the Bad Batch largely independent at the moment – they've relied too much on the Republic in the past to provide them with what they need but now there is no Republic, they're forced to blend as civilians – outside of their element, and things don't go entirely as planned.

The Bad Batch embraces its comic side with Echo posing as a droid – I loved his hustling with Hunter about how much he was worth – 4,000 credits rather than 2,000, and I do admire the showrunners' restraint in not making the C-3 unit C-3P0. Whilst I have no doubt, we'll see RD2D and C-3PO at some point in the series – it's not a Star Wars animated show without them – Fennec is enough, for now – and that fight between her and Hunter was pretty entertaining. I do worry that the show's reliance on Omega doing something she shouldn't/isn't aware of and the team having to bail her out of the situation could grow repetitive real fast.

The Bad Batch establishes its formula by the fourth episode with a fast-paced, if predictable outing that establishes the corner of the Star Wars Universe that the characters are in. We can expect greater connections to the lore in the future if Rebels and The Clone Wars have set precedent of having a relatively standalone first season before going all in – but for now, this show is setting a well-crafted example of what it can do best.