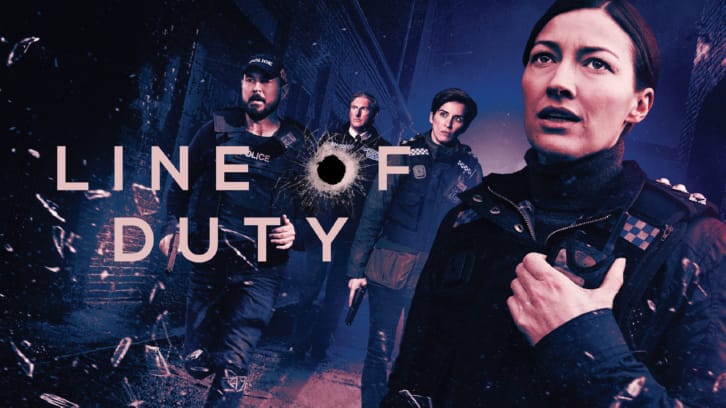 Line of Duty brought its a-game to the table in last Sunday's episode, and ahead of tonight's fifth episode, it's increasingly clear that fourth episodes are the ones to look out for in this series. Its pace moved at breakneck speeds and really succeeded in kicking Line of Duty into second gear, as Jed Mercurio gave us an episode that propelled Line of Duty not only into a ticking time bomb with the threat of AC-12 getting merged into another part of the police organisation, but also gave Steve, Ted and Kate their most clear shot at H yet, but not without its own challenges.

The previous episode four gave us the shocking death of John Corbett that left us without such a major player as Stephen Graham for the backend of Series 6. In this episode, Line of Duty more than delivered – but first, let's look at the threat AC-12 is facing. By putting them against a ticking clock, it gives the mystery about solving H's identity greater urgency than arguably still during Season 5 – especially with everything that we learnt in this episode. We open with a classic Line of Duty interrogation scene – Ian Buckells is questioned on his past relationship with Deborah Devereux, something that Steve should take note from. He doesn't seem like he could be as cunning or as clever as H – Steve says he couldn't organise a piss-up in a brewery, which suggests something else could be at work, especially when Buckells, clutching at straws, suggests that Kate had something to do with bringing Ryan into the force. He claims he didn't know anything about Ryan when he recruited him, but surely, background checks would have brought that up, right?

There's only so long Steve can put his transfer on hold to Nicola Rogerson's unit and he may have picked an ill-advised time to stay in AC-12 given its imminent threat of closure. Wouldn't that be a bleak ending to the series, when AC-12 is getting to closer to answers more than ever? 90% of staff is facing a cut, and Ted can't bring himself to tell his hardworking colleagues. Series 5 is leaving greater of a mark on him than became first apparent.

Although Kate may have not played a role in bringing Ryan to the force her loyalties certainly are wavering this season the more time removed from AC-12. Here, she informs Jo that AC-12 surveillance picked up Ryan watching her, and it's enough evidence to suggest that Jo is going to move Ryan into another unit. Ryan – not having any of that, ruthlessly blackmails Jo into staying in the unit at the expense of Kate's promotion, putting a gun at Jo's head. Jo may have blackmail material on Kate too, which would put her divided loyalties in question, and she has a past history of turning on her own to keep her position.

In yet an another evidence of calling back to past series, Roz Huntley's lawyer, Jimmy Lakewell, played by Patrick Baladi, makes a reappearance when Steve learns that Jimmy is the voice heard talking to Gail Vella on a recording. With Jimmy spending time in prison, Steve organises an extraction with the promise of witness protection, but then things turn into Bodyguard for twenty minutes as a mysterious assault on the AC-12 convoy by unknown enemies leads to Steve shooting a sniper with point-blank accuracy that James Bond would be proud of – although the convoy assault is not without casualties as Ruby Jones is shot dead. AC-12 do gain some line of enquiry from this mission, in that the weaponry ties back to a single workshop from a multitude of shootings.

It's enough for Jimmy to provide some off-the-books evidence to Steve, but not to go on the record – he knows that H has ears everywhere. And he's proven right when he's silenced in prison, killed by Lee Banks with Buckells watching on – you knew something bad was going to happen to Jimmy and you knew it was coming soon – the moment that Buckells showed up in his cell confirmed his fate.

But that was not the end of Episode Four, which saved its best moments for last, that sent shockwaves around the UK and made a true statement of intent for the rest of the series: Jo Davidson has a blood relative that was a previous OCG member and a main subject of enquiry in a previous season, with a criminal record. They're a direct match – enough to get a significant reaction from Hastings, suggesting that the person has a prior connection to Ted. The most obvious theory at this point leads to John Corbett – and it would certainly show synergy with Corbett's death in episode four and suggest a greater plot role for Steve's involvement with Corbett's widow, but either way, we won't fully know until 9pm tonight.

Thankfully we weren't kept in the dark as long as the show's cast was.


Line of Duty continues tonight and is available to stream on BBC IPlayer now in the UK.