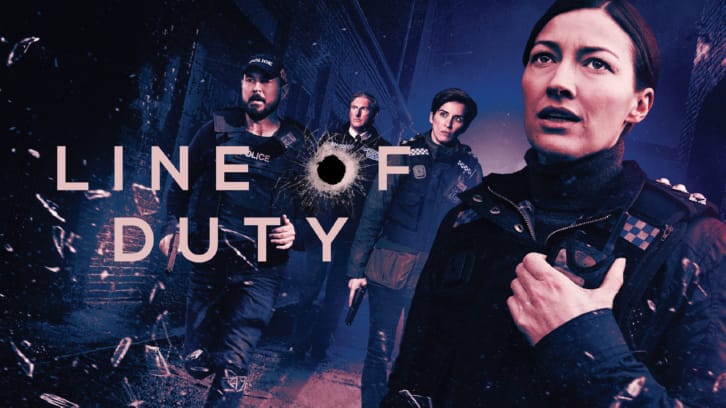 If episode 1 was the set-up for why AC-12 need to investigate Kelly Macdonald's Joanne Davidson's botched high-profile job, episode 2 is the investigation itself, which in triumphant fashion, sees the cars of AC-12 descend on the police station that Kate now calls her home. Having been on the side of the investigating officers for so long, Kate knows how Steve and Ted operate – but now she's going to have to be faced with making a choice between her new boss and her old ones. Kate's testing of her loyalty remains one of the most compelling thread about this season, especially given that she seems to be getting closer and closer to Joanne on a personal level as the episodes go by.

The police-work set-piece of episode 2 focused the convoy of cop cars heading towards the office under investigation signalled the arrival of AC-12 in a grand way, but Steve was quickly pulled down off his pedestal by Joanne, who wanted to, in his view, make mugs of them. This comes after Ted recognising Steve's importance to AC-12, awards him a promotion to a temporary DI – he's now got a bigger plate on his hands and makes him question about leaving the organisation behind despite a tempting offer.

We at least know why Gail Vella may have been killed in the first place, her house being burgled on the night of the robbery, and that concerns her working on a podcast that would have had an explosive impact into the investigations of high officials, politicians and crime-rings, potentially linking H into the equation – remember, we're still no close to finding out who the criminal mastermind at the head of it all really is.

Promoting the show, Martin Compston has called a three-episode run in this series the best Line of Duty has ever done – it's going to be a pleasure figuring out which of the three episodes over the course of this series he means by that, and we're in for a treat – as this show has already arguably rivalled The Wire in terms of quality. Can it get any better?

AC-12 are chasing dead end after dead end in this investigation that is going nowhere: Tommy Jessop's Terry Boyle was the obvious set-up despite clues linking his obsession to the reporter, the first of many red herrings that we're sure to get over the course of the series. Episode 2 quickly put Carl Banks out to pasture after linking his fingerprints to "Ross Turner"'s apartment, having been found dead with his throat slit in a rather gory way. A murder weapon is found at the crime scene, but as always with Line of Duty, the answer's never quite that easy, and at this point, we're left second-guessing everything. And I wouldn't have it any way.

One of the series' great advantages has been the ability to sneak back recurring characters when you least expect them and this brings Kate face to face with Ryan Pilkington, who's our number one suspect that screams Carl Banks might not be the main suspect after all and that murder weapon that killed him might have been tampered with in turn. Kate thinks she recognises him from somewhere, but can't recall where. I wonder if anything is going to come out of Kate's newfound connection with Joanne – Joanne's clearly not above dating her subordinate officers.

Steve isn't above personal development in his life too – he has problems outside of the question via his angling for promotion, and his reliance on prescription painkillers reliance seem to be getting the better of him. He, like Kate, is going to be put through the wire this season, if it was Ted's turn under the spotlight last time out, now Kate and Steve are both sharing theirs. Hastings has taken something of a backseat these past two episodes, a wounded animal after the events of the first season, but that doesn't spare him from cutting ruthlessly to the point in the classic, old-school Line of Duty bingo-ticking interview scene. The show had one last surprise for us – the return of last season's Steph Corbett in a scene with Steve, that allowed Steve to open up on a personal level to the widow.

The intense interview scene of the week spared little detail and remained as compelling as ever and raises multiple questions: who do we believe, Joanne or Farida (Anneika Rose)? Joanne raises a point that suggests other coppers may have been bent that led to the sabotage of the investigation – alongside Farida, there's also Chris Lomax (Perry Fitzpatrick) and DS Ian Buckells (Nigel Boyle). Farida is the officer called in a burner phone that may have been planted by someone else is found, and Farida is hauled in whilst Joanne in turn is driven out by chief dodgy copper Pilkington.

And then Joanne's façade of a cold and calculated career officer breaks down. "That's what happens to a rat" – she claims. But she's hiding secrets of her own – a box containing a damaged mobile phone is in her possession.

Episode 2 seemingly did put to bed the question about "H" and there's always a chance that it might just be one of Line of Duty's greatest unsolved mysteries (even Sherlock Holmes had a few), with Steve letting us know that they've moved on. But to bring it up again – especially in connection with Vella's murder, means that we're only going to be talking about it more.

Line of Duty continues next Sunday and is available to stream on BBC IPlayer now in the UK.