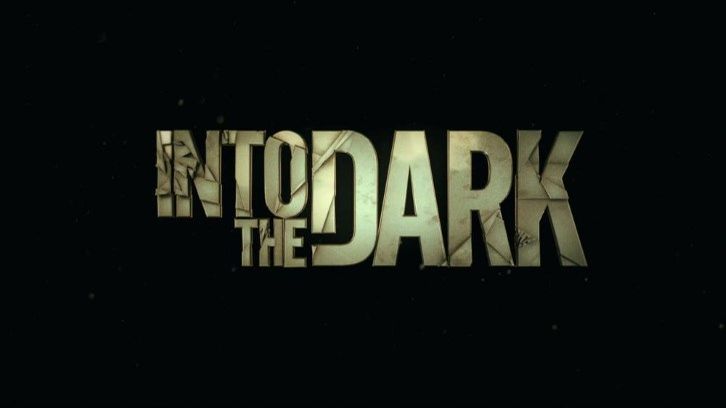 The latest installation of the Into the Dark series (finally) travels into werewolf territory, but it lacks the usual (albeit small) horror aspects that typically come with an episode of Into the Dark. Instead we get a sort of origin story that doesn't quite know how to pace itself.
We start out right off the bat with a dead body in a living room, and a woman escaping with her child. Then it's something like ten years later, and we get to properly meet Esme (Megalyn Echikunwoke - Almost Family) and her son Luna (Yonas Kibreab - The Big Show Show). She's looking for a house for them, and all she asks about is a basement, which isn't weird at all. She enters the local bar, gets herself a job, and is immediately accosted by, guess who, the town sheriff! Real shocker.
If all of this sounds incredibly mundane, that's because it is. A lot of this episode, most of it actually, is just Esme and Luna living their lives save for the one full moon a night. It's… reality at least?
The pacing of this episode, as it has been with the last few installments, is incredibly slow. We only see Luna on one full moon, and then all hell breaks loose -- for ten minutes. Luna wants to go to a birthday party and Esme says no because it's a full moon. Luna decides to go anyway, which, how did he even get there? It seemed like Esme was driving forever and he's only probably ten, how on Earth did he get there?
Anyway… Luna transforms in the car, and when the car crashes, he escapes. Eventually, it's light out and Esme finds him, and they're already packing up to move out of fear that he hurt someone. Maybe killed someone. Only, the next morning, there's a news story about a farm of cows being slaughtered.
Then there's a time jump, yes, the second in this episode, and Esme has told Luna they'll talk about school, with a pretty promising look on her face. Things only go downhill from here. One day, while Esme is sleeping (like the dead, apparently), Sam (Joshua Dov - Westworld), the manager at the bar she works at, stops by to ask her on a date. He can smell the rotting meat that's been planted downstairs for the next full moon, and when he goes to see what it is, Esme finally wakes up, hits him on the head and, oops, kills him!
Look, I'm not saying he deserved that after she said no several times and he kept trying, but he did literally enter their house without permission, and then enter a space he had no business being, especially when the only one around is a ten year old child. What goes around comes around.
Of course, a few days later, the sheriff shows up wanting to question her because the other bartenders know he was heading over there when he disappeared. The cops, because duh, are extremely aggressive with her, and they manage to force their way into her home. They handcuff her, and then find Luna, in his cage, because it's a full moon. Dun dun DUN!!!
They're both taken to the police station and, as you do, Luna transforms into a werewolf, killing pretty much everyone. Esme gets out of her cuffs with one of the deputies keys (just break your wrists, babe) and Luna corners her. Only, wait, he doesn't attack her, he lets her pat him! And he just looks like a regular white wolf. Booooo. Where are the Twilight special effects to make it look gigantic and scary?! I wanted to pet it too!
The most exciting thing about this episode is, in fact, the very last ten minutes. An underrated scene I think is when Miguel (Marco Rodríguez - Cobra) gives Esme back the ring she pawned to pay him back. There's something very emotional about people noticing little things about you and then taking action. There's probably 60+ minutes of boring plot, which, I get the need to build up characters, and it was nice actually caring about the characters for once, but man, was it worth it?
I loved the flashbacks with Joseph! I wish we got to see more of his character, but I suppose I understand why we didn't. I do feel terribly for Esme now, though, since she now must live with the fact that Joseph very well may not have attacked her when he changed.
Another weird thing about this episode was that I literally couldn't tell what year it was. They didn't seem to have cell phones, and I couldn't tell what Luna was playing in the beginning, but I also know that some small towns are still kind of using outdated technology.
Overall, it wasn't the best episode of this season, but it definitely wasn't the worst. Though, Spring Full Moon? I'm just saying, it would've been a lot more fun if they spun Women's History Month and gave us a messed-up revenge-fantasy. There was also Employee Appreciation Day, and the start of Daylight Savings, which I'm sure they could've turned into a multi-universe time-bend situation. I know Into the Dark isn't out here trying to make super impactful, makes-you-think work, but maybe if they get a season three, we can do some out of the box holidays and/or ideas.
What did you think of Blood Moon? Do you think Into the Dark should get a season three? What stories do you think they'll cover if we get a season three? Let me know in the comments below!