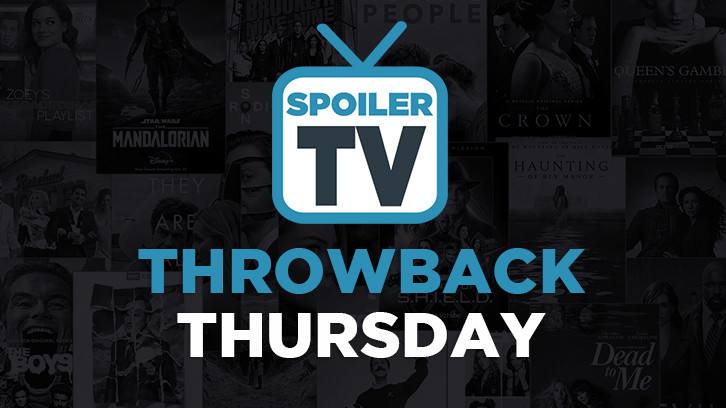 Throwback Thursday is a weekly article in which we look back at our favorite TV episodes from the past.
Stargate SG-1
is the sci-fi prime example. The stories of the SG-1 team traveling through wormholes to explore other worlds and defend Earth from alien threats ran for 10 seasons and spawned an animated spin-off,
Stargate: Infinity
and two live action spin offs,
Stargate: Atlantis
, and
Stargate: Universe
. The show and its stars continue to entertain fans today. Early on, the SG-1 universe set itself apart with its imagination, spot on casting, great writing and ground breaking effects. It's hard to believe that one of the most popular episodes of the series aired nearly 22 years ago (March 5, 1999) to the day of the day this article is published.
1969
was a second season standout and different in tone from other episodes. The SG-1 finds itself transported by to Earth in 1969 by a solar flare, the resulting episode is their attempt to find their way back home thanks to the younger versions of some especially important characters in their lives, a certain Lt. George Hammond (Aaron Paul), and though she didn't know it yet, Stargate expert Catherine Langford (Glynis Davies). Despite the urgency of locating a way home, tied to another solar flare, the episode has light-hearted touches of the team struggling with their reactions to the counterparts to people they admire and respect, and fitting in with the times.
1969
played an integral part to the plot of the outstanding sequel to this episode
2010
(4x16) which aired in 2001. Time travel is indeed a staple sci-fi trope but every now and then a show like
Stargate: SG1
takes its own unusual twist to telling it in a new fashion. That, the writing, the acting and the way the entire
1969
is crafted are the main reasons that both the show and the episode still stand as exemplary samples of sci-fi that stand the test of time. What are your thoughts about
Stargate: SG1
and
1969
? Leave your comments below.