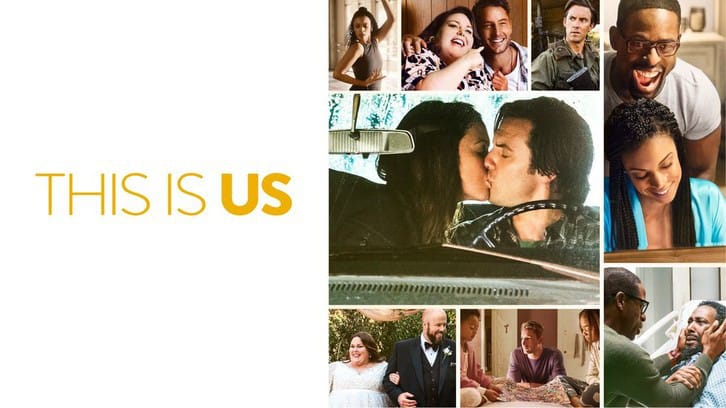 "You don't suck the air out of the room, you are the air"
This was one hell of an episode, I just love it when they pick a theme and they tell all these different stories by showing us just a moment in the life of all our beloved characters and they manage to make it extra special. This time, it was the first day home from the hospital with the newborns: Jack and Rebecca with the triplets, Toby and Kate with Hailey, Kevin and Madison with the twins, and Randall and Beth with Annie, since we know Tess' birth was a bit more complicated.
On the way home, they all find some bumps on the road, Toby and Kate find out that Ellie is rethinking the open adoption, which does seem like something that could take her some time to think about, and Kate doesn't take it too well, but Toby reminds her of how strong she is but then has to give her the bad news that he's been laid off. I'm guessing this might have something to do with his upcoming depression attack and I wonder how they'll manage to make things work.
On a brighter note, Kevin is sleep-deprived and gets a little too angry with a paparazzi, so Madison ends up driving and he has a dream about Jack meeting his kids where he tells him he shouldn't be so scared of not being like him, and that perhaps living in both their dads' shadows didn't do them any good. Especially since we know none of the kids are all that aware of Jack's flaws. After that, he sees Madison with the kids and asks her one more time to marry him. I still think it's just the family and not her he wants so I don't know how long that'll last.
We also see first hand the shadow of Jack's father looming large when he gets extra angry with some douchebag on the road and copes with it by drinking, thankfully he doesn't get behind the wheel after, though making his wife drive wasn't great either. When he tells her he's afraid of being like his father who used to need a drink to be around them and would suck the air out of the room, Rebecca tells him he is the air and they finally manage to realize how happy they are with their new family.
Beth and Randall are a great team but he does get a bit too insistent on having a third child but things get a bit better when he explains why he wants his family to be as large as possible, something only made better by the flashforward where we learn Deja is pregnant. And I have to say, I'm aware this show is great at casting, but they just knocked it out of the park with Randall's kids. What do you think?
"We both wasted a lot of time being quietly terrified."