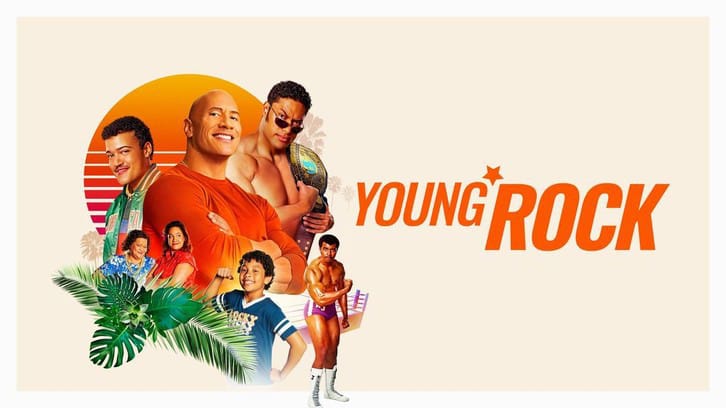 "Young Rock" is part of NBC's newest slate of sitcoms. This one, as the name rather plainly suggests, is about the upbringing of the highest-paid actor in Hollywood, Dwayne "The Rock" Johnson. It's a premise that is distinctive enough to be special in a show that is built on a format familiar enough to be cliche.

With the present day of the series set in 2032, "Young Rock" sees its central star running for president of the United States. If you were sick of all the memes from "The Simpsons" predicting President Donald Trump years before his election, get ready for this show to suddenly become relevant again in 11 years when we actually elect President Dwayne Johnson.

The series uses candidate Johnson's media tour as a rather clumsy narrative device through which to impart his life's wisdom. It's a well-established storytelling technique that other shows have certainly used before, focusing on a character at different parts of their life and telling us a story about those experiences that somehow form a cohesive narrative. "This Is Us" and "Me, Myself and I" are just two other examples that immediately come to mind, though they have undoubtedly made use of the format more effectively than "Young Rock."

The biggest problem the series faces is balancing its four different time periods in 22-minute episodes. In addition to presidential candidate Johnson being portrayed by the real man, we also have 10-year-old Johnson (Adrian Groulx), 15-year-old Johnson (Bradley Constant) and 18-year-old Johnson (Uli Latukefu). Each actor is well cast (with 37-year-old Latukefu, in particular, absolutely nailing real-life Johnson's mannerisms), but throughout the first two episodes, we never seem to have the proper balance of time between the four eras. While the first episode includes a dizzying mix of all four actors, the second episode largely focuses on 15-year-old Johnson with bothersome interruptions by the narrator.

Strangely, the version of Johnson most easily dispensable from this series is the real man himself, who we only ever see talking with actor-turned-journalist Randall Park (whose appearance reminds me that I might need to watch this week's episode of "WandaVision" for a fourth time). Johnson serves primarily as a reminder to audiences of the real man the show is based on, but his younger lookalikes do a good enough job that his physical presence feels unnecessary.

The best parts of the series emphasize the uniqueness of Johnson's upbringing as the son of Rocky "Soulman" Johnson and the experiences his father's tumultuous career brought to his family. Dwayne "Dewey" Johnson wasn't born the highest-paid actor in the world, but his regular exposure to some of the biggest names in wrestling taught him to live with that same level of confidence, even when it was sometimes unwarranted. As Johnson notes multiple times throughout the first episode, "working the gimmick" can make it real. Whether he's offering to sign a woman's chest for his dad, accidentally insulting Andre the Giant or pushing himself to break weightlifting records on his first day at a new school, it's fun to see a plausible reason for the insane levels of charisma present in a megastar like The Rock.

Rating: 8.1/10 - Much like The Rock himself starring in a less-than-stellar action flick, "Young Rock" has a certain quality about it that leaves me more entertained than I recognize that I likely should be. It's far from perfect, but if you're looking for laughs, you'll find some fun here.

Tune in to the series premiere of "Young Rock" on Tuesday, Feb. 16 @ 8/7c on NBC. Be sure to come back here to SpoilerTV to let everyone else know what you thought of the episode.