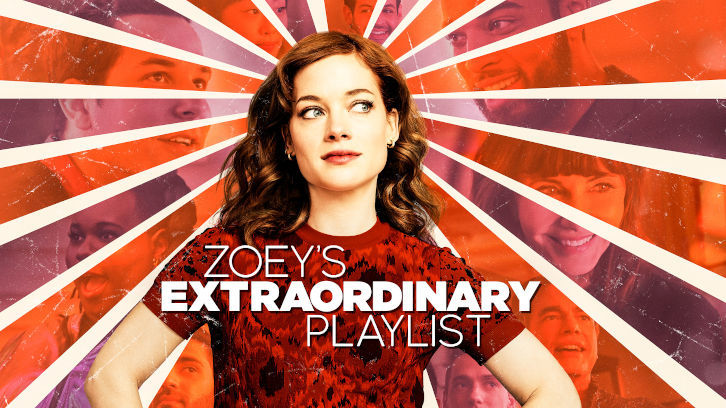 "Wear that scar like a badge of honor"
Tonight we get a whole new episode of Zoey's Extraordinary Playlist and things get complicated. Choosing to be happy can be hard, especially with so much responsibility at work, so one might choose… drinking? And then perhaps taking drunk-dialing to a whole new level.
Speaking of work, there's an exciting career moment for David but both he and Emily are trying to find a balance in their new life (with some great musical numbers) and perhaps rethinking some future-related things. Here I also realized how much I want a little more Emily on the show.
The whole cast is great but every time I see Alex Newell and Skylar Astin on my screen I can't help but smile. So I'm happy they find a way to keep a spotlight on all of them in some shape or form though we know working with friends or family can be tricky.
On that subject but lighter note, Maggie and Jenna get to know each other better which is great because I can finally see where Jenna fits in and I think the whole show will be all the better for it. Though it does look like some of our unrelated fears will come to life.
Also happy to see the spotlight on John Clarence Stewart who's always amazing, but he has a particularly amazing number here, and a great conversation with Zoey. I know trauma bonding isn't the healthiest thing, but having people who get what you're going through is necessary and some of the Zoey-Simon moments just kill me "it won't define you, it will deepen you". The chemistry of these two is definitely still there, but we do need Zoey to be able to have some sort of friendship that doesn't end in romance.
"I'll just be here doing the non-feather-related work."
Don't forget to watch the episode tonight, 01/26/2021 (08:00PM - 09:00PM), on NBC.