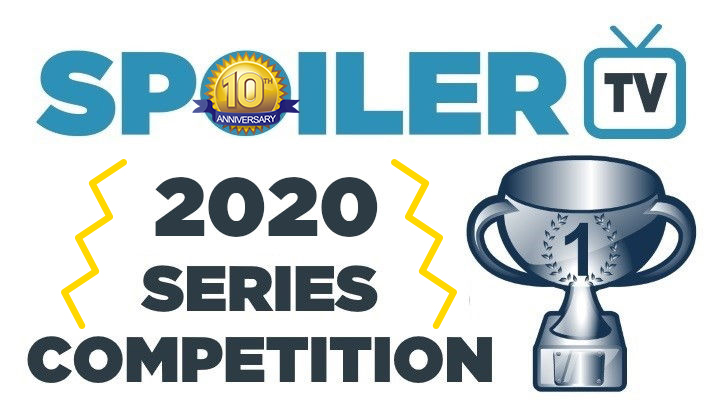 Round three! Things happen very quickly at this stage, and we're just nine days away from the final. It's all to play for now, so strap yourselves in and get ready to vote and spread the word. Your influence will be critical in your show winning or losing these ties.

This is undoubtedly the match of the round, and perhaps even the competition. The two past winners, Lucifer and Shadowhunters, face off today, in a repeat of the 2019 final. These two shows have staggeringly good records over the last couple of years. Lucifer won in 2018 and was runner-up a year ago. Shadowhunters has never failed to reach the semi-finals, with its record since 2018 reading: 4th, 3rd, 1st. If you're looking for Series Competition royalty in recent times, these two are it. But one of their stunning records will come to an end today - there is just no telling which it will be.

The Umbrella Academy has impressed so far as it reaches round three, although comically I observe that both of its victims have been shows beginning with 'The', having defeated The Vampire Diaries and The Americans. Fans of the Netflix series will be hoping today is "The One Where It Beats The Comedy," because FRIENDS stands in the way. Having been eliminated in round one in each of the past three competitions, FRIENDS has done well this year, and it has guaranteed its best finish since at least 2015. Win today, and it will guarantee its best-ever finish.

A reminder of the rules:

1) Two shows will go into battle in a poll, where after exactly 24 hours, the leading show will win the battle and will progress into the next round. Each poll will open at 12pm ET on a given day.
2) Vote for your favourite and spread the word with your friends & fans.
3) One vote per person per poll.
4) Comment on what you voted for on in the comments below.
5) Have fun. This is a friendly & competitive competition. Please do not start attacking other fans or fangroups in the comments, because this really isn't what this competition is about.


Click here to view the draw in a new window
Don't forget to Facebook, Tweet, and share the poll with your friends! The more people that you get to vote, the better chance your favourites will win!
Remember to check back tomorrow for Outlander vs. The Big Bang Theory and Brooklyn Nine-Nine vs. The Good Place!