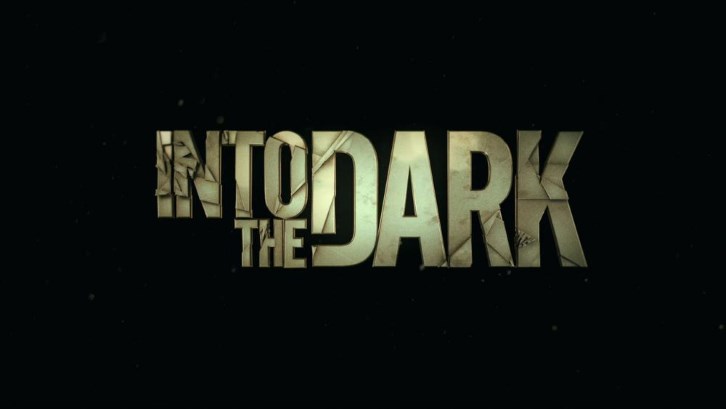 This episode of the Hulu anthology Into the Dark should start out with a giant clock in the background of each early scene, ticking away at the main character's biological clock, lingering like a doomsday clock, because it may as well be one with the way it's handled here. As this episode will prove, though, nothing quite says "yes, Karen, I'm a 30-something woman with no husband and no kids," like a murderous demon dog, jumpscares, and gore. I loved it.

Meet our surprisingly delightful cast: Judy Greer (13 Going on 30) as Maggie, our perpetually single struggling journalist who gets an emotional support dog after Steve Guttenberg's (Three Men and a Baby) Don, her boss, suggests it. Then we have McKinley Freeman (Hit the Floor) as Nate, Maggie's new boyfriend, and police officer investigating the hit and run of… Nick, played by Travis Schuldt (The Boy Next Door). He also inevitably ends up looking into the death of Bea, played by Maria Conchita Alonso (The Running Man). Finally, we have the overall irrelevant but necessary best friend character, Annie, played by Ellen Wong (GLOW).

This episode was so much fun, honestly. It's no Oscar Nominee, but I don't think even the writers went into it trying to make it Oscar-worthy, which is what makes it even better. They recognize that it's meant to be a casual, great, maybe Emmy award-worthy movie if the Emmys would just open a dang horror movie category already.

One of the funniest things about this episode -- and, yes, there are some actually hilarious things about this episode -- is that when Reuben the dog kills Bea, his first victim besides Nick (which I think Maggie suspected, but didn't quite want to believe), Maggie, with almost no hesitation, just goes, "well, alright, this is my life now, cleaning bodies and burying them."

I mean, sure, she calls the cops, technically, but as soon as she sees the poop, a dead giveaway that guarantees Reuben did this, she hangs up and decides to dispose of the body in the desert herself. There's no afterthought, she's just like, alright! My dog killed someone! I guess I've gotta clean this up!

Uh, HUH? I guess when you're in a situation like this there's really no one to call, but my goodness, girl, are you good? Are you taking your vitamins? Splashing water on your face? You don't seem good. I want you to take a nap today. Also, here's a TV pet peeve of mine that drives me crazy: most 9-1-1 dispatch centers in the USA are required to do callbacks when they receive a hangup phone call.

If a 9-1-1 dispatcher receives a phone call that becomes a hangup, they are required to call back, and if they believe or can verify that it is a true emergency, or if they have an address associated with the number that's calling them, the dispatcher will then send the closest police officer to that location to verify that there isn't a true emergency. This almost never happens on TV. Ever.

If an officer had just shown up while Maggie was disposing of Bea's body, or trying to, maybe Annie and Nate would still be alive. Annie, at least, definitely would be. Poor Annie. Watching her die made me the saddest for two reasons: 1) she totally didn't deserve it at all, even a little bit; and 2) I felt guilty for having fun watching her die because the gore is awesome. It's a good time.

That's another thing I absolutely love about this episode. This felt like an episode of Into the Dark. It didn't feel like a toss-away movie some of the recent Into the Dark episodes have felt like, episodes Hulu just puts up because they had to -- no, this felt like a real, put together, actual episode of Into the Dark.

It contained all the elements I needed from a Blumhouse "horror" movie, which was really just a glorified slasher if we're being completely honest with ourselves, and it was definitely one of the best episodes of the season. I especially loved the way jumpscares were incorporated into the episode. At one point, days after the Bea debacle, Maggie stands, answering her phone, and looks into a mirror. Staring back at her, for a split second, is Bea's face, contorted and decaying, making Maggie -- and admittedly, myself -- jump.

Then, days after Reuben kills Maggie's boss Don and Maggie disposes of his body off of the roof he so affectionately mentioned jumping off in the beginning of the episode, Maggie is sitting at his desk, having taken over his job. She turns to look out the window, holding her coffee, and she's faced with an image of Don falling past the window, soundlessly, just the image of the horror in front of her eyes, a horror of her own doing.

This also made me jump, which made me smile, which made me love the episode even more. Real, actual, make-you-jump jumpscares are hard to come by now, as they've become so predictable. The dark hallway, the scary music, the tight shot, and then… no music, a larger shot, a character realizing they're not alone… Nothing. A character jump -- not my own. Something the audience saw coming and can prepare for. This, though? I didn't see it coming.

I'm not sure what it was that made me let down my horror movie defenses and forget that underneath Judy Greer's softness, underneath her matching dinosaur pajamas with her fictional dog, I was still watching a horror movie anthology. Nevertheless, there I was, completely unsuspecting, heart beating a mile a minute after seeing Bea's face encapsulate the mirror.

My favorite quote from this episode was at the very beginning of the episode, between Don and Evan (Aaron Eisenberg, also one of the writers of this episode), after finding out that the newspaper they work at is going completely digital:

Don: "Two words: Flexible and adjust. You're calm. Everybody's calm. You've got to be flexible. You've got to adjust. [...] There's a third word. Do you know what that word is?"
Evan: "Severance?"

I also want to mention my least favorite scene from this even though I immensely enjoyed it:

There's a scene towards the end where Judy Greer is holding Reuben, cradling him like a baby in a strange fantasy she's been having all episode, about an actual baby. It made me feel so disturbed and I hated all of it.

To counter the dislike, I will say something else I saw that I loved: the callbacks to old Into the Dark episodes! At one point, Maggie is wearing Pooka! Pajamas, and later, Reuben is playing with a Pooka! Stuffed dog toy. It was very cute, and a really sweet shoutout for anyone who, like me, has sat through and binged through this whole series in one go. Now I kind of want a Pooka! Stuffed toy for my cat for no good reason.

What did you guys think of the episode? Where does it rank with the rest of the season? Who was your favorite character? Why'd they introduce Ellen Wong's character in a crop top rainbow shirt with tinted sunglasses on and then expect us to believe she was completely straight? Let me know what you think in the comments!