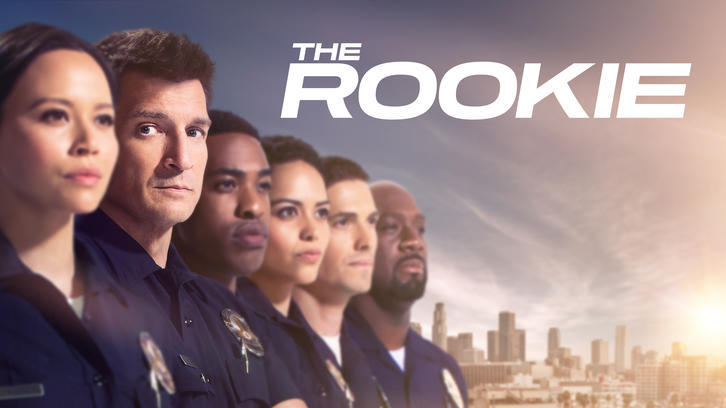 With a new episode on tonight, let's do a recap of the show's last outing.


The main focus of the episode, at least from an emotional perspective, was the Grey and Angela storyline who took the day to attend the parole hearing of a prisoner who shot Grey and killed his partner on Angela's first day on the job. Their journey starts with both of them heading to the prison clear about how they feel and determined about what they'll say. As they look back on the day, they get to revaluate certain things when they each get to reveal more information about the incident and the fallen cop to each other. As they finally come face to face with the guy that marked their lives and careers things become less crystal for Wade in particular. He comes to terms with his own partner's shortcomings and the prisoner's shot at redemption, a possibility he had previously discredited. The parole is denied but Grey seems ready to really put this incident behind him in ways he probably hadn't before.
In order to get the time to even take the roadtrip Grey leaves Jackson in charge to go through a checklist that the officers and precinct are all in accordance to several guidelines, which inadvertently becomes the catalyst for Jackson to solve a vandalism cold case which turns into a murder cold case. Smitty is also present through every step of the way, bestowing on Jackson all his invaluable experience from being on the job for years and offering some nice comedic relief along the way.
Nolan and Harper meanwhile track down a guy who stole John's identity and not only wrecked his credit score, which put his job in danger, but also cleaned out Henry's college fund. The lovely Det. Summerland (can we have him around like all the time please? He was AMAZING!) from the identity theft division assures John that he can put together a case file for the identity theft that will at least clear any problems with the department. Not being able to pay for Henry's education is Nolan's top priority though, and so he and Harper spend their day tracking the scammer down. They do well enough but the guy is a piece of work (sidenote: Seth Green is a delight in the part).
However he's also quite unlucky as he not only did he scam a cop, but also a serious thug, who honestly didn't take having his money stolen as well as Nolan. The thug kidnaps and cuts off his hand, but Nolan and Harper show up and help the scammer anyway. In return, he tells Nolan he'll sign an affidavit about how he spent Henry's college fund, which would help get that money back quickly instead of it getting tied up with the rest of the investigation and restitution process.
Elsewhere, Tim and Lucy spend the day with Rachel's dad who's visiting. There is tension all around as he clearly disapproves of Tim, and also reveals some personal information about Rachel that even Lucy wasn't privy too.
That's that for the show's previous episode. Tune in tonight for a brand new instalment of The Rookie!