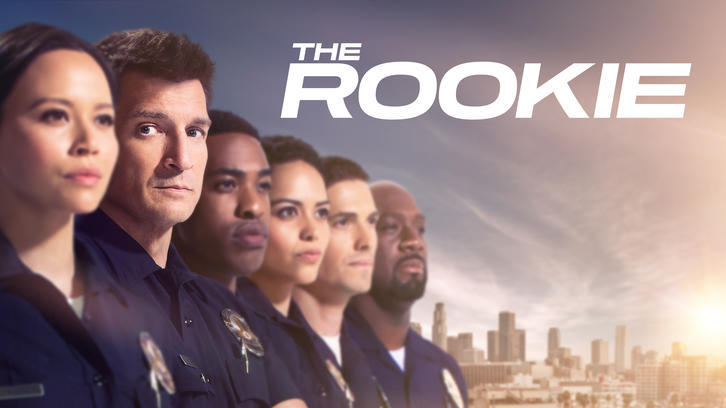 With a new episode on tonight, let's do a recap of the show's last outing.

Every case starts up with our officers being delegated to doing more foot patrols in order to engage with the community. Lucy and Tim catch up a cookie thief (what kind of sick bastard steals from scout girls? Really!), who while trying to get away ends up in the windshield of a car, leading to a meet cute for Officer Chen with an EMT that Tim seems to be somewhat friendly with. Jackson and Angela catch a home invasion gone wrong, and get on the wrong side of Detective Calderon. And John and Harper bust a drug deal and bump into John's first C.I., Bianca who has seemingly slipped back into old habits.


We learn after Bianca gets busted, that John has kept in contact with her somewhat but has also tried to maintain some distance as she seemed to be misinterpreting his intentions as romantic interest. She tries to win him over again by offering up some intel on a big supply about to hit the streets. Just before the raid is about to go into play, the DEA shows up and shuts our team's op down. Leading the charge is old associate of Nyla's from her undercover days, Agent Mike Banks (bringing in some romance flavour into Dt.Harper's life in the process).
The two teams combine their intel and their operations in order to get the dealer and the drugs. Agent Banks is all too quick to use Bianca as their "in". Nolan correctly deducts she's not up to the task, despite her insistence of wanting to help, all to get back on John's good side. Still he pulls her out of the op and shuts any hopes of her feelings being reciprocated, leaving her pissed and heartbroken. Nyla and Nolan go undercover instead as they too have prior runs ins with the dealer. They do well enough, until Bianca in a fit of anger blows the operation. They still manage to get the drugs, but John's failing with how he handled his first C.I. weighs on him. Surprisingly it is Grey who offers comfort and even extends a pity beer party, which John is all to eager to jump onto.
While Lucy's little flirt session with Fireman/EMT Emmett Lane goes well enough, she still keeps him a bit at arm's length, as she shuts down his casual date suggestion. Understandably she's still processing and unsure since the whole Caleb debacle, but her trauma is starting to affect Jackson and Sterling's dating life as well. She tries to get to talk to Tim both in order to get his honest opinion on Lane and for her to simply process things. At first Tim seems unwilling to engage, but he later reveals it's mostly because he still blames himself for the Caleb debacle. Clearly neither one of them is really over this.
Elsewhere Angela and Jackson follow up on their home invasion gone bad, but Dt. Calderon is more interested in being upset with Wesley for blowing up an older case of hers and taking it out on Angela. Unfortunately for Dt.Calderon Lopez is damn excellent at her job and the leads she picked up on actually point to the real perp. This prompts Dt.Calderon to apologize and be willing to smooth over Angela's move towards getting her own Detective shield.
That's that for the show's previous episode. Tune in tonight for a brand new instalment of The Rookie!