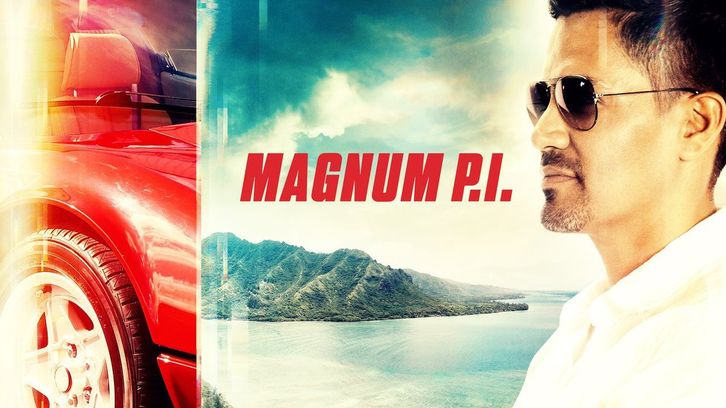 After more than 2 months since we saw the last new episode of this show, tonight finally we'll have Magnum and friends back in our TV screens, so let's take some time to recap what has happened in the first part of season 2.

We started this season with Thomas Magnum trying to convince Juliet Higgins to become his partner as a private investigator. After a few weeks of considering an offer to return to her old job at MI6, Higgins ended up accepting to work with Magnum, officially, as she has been playing that part since last season.

Through the 14 episodes already premiered, the new partners have dealt with the cases of a shady cop in Gordon Katsumoto's unit, a serial killer on the loose, a college professor that had gotten away with murder, a woman trying to save his husband's life with stolen money, and a woman targeted for being in the wrong place at the wrong time. A special mention deserves the crossover with Hawaii 5-0, that came just in time before it was announced the ending of that show. It's really sad that we won't have the chance to see this interactions again, since I really enjoyed both episodes and made me want to watch H50 from the beginning.
This season we've also met Ivan, a villain that could be familiar to the fans of the original version, that earlier in the season, send some mercenaries to Robin's Nest trying to discover the identity of the White Knight, which ended with Higgins and Kumu in danger. Later he used this information to lure Magnum into a trap. I like that now we have this arc that can take the story to new places, beyond its procedural part.
Rewatching some of the past episodes, I've realized that the main focus this season has been the development of the characters relationships. Now we can see how Higgins has become closer to Magnum, TC and Rick, and also Katsumoto could be considered as a member of the group, just like Shammy, who has been playing a more important part this season. This bonding was made more visible when they all agreed to be part of the rescue mission when Magnum was in danger because of Ivan's trap. Another nice addition to the gang is Jin, a very funny character that brings more comedy to the story and who I think we'll keep seeing in upcoming episodes.
I can't wait to see what's in store for the rest of the season.
What about you? Share your thoughts in the comments.