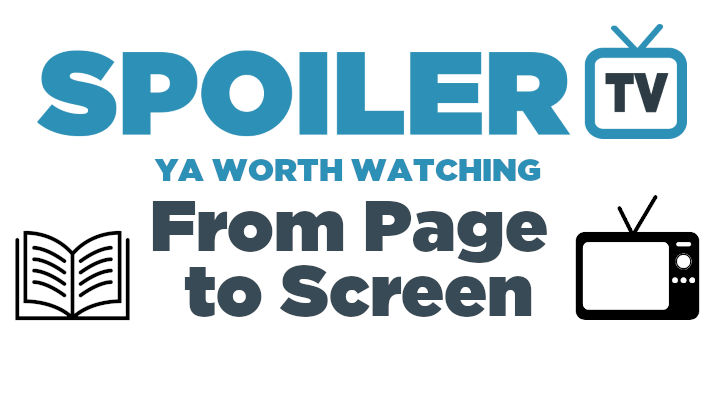 I've been loving how enthusiastically the streaming giants have embraced adapting YA novels into movies, but I think the real future of YA as a visual medium is through limited tv series.

When people left the movie theater they loved Simon, even those that hadn't read its source material, Simon vs. the Homo Sapiens Agenda, wanted more Simon. Disney realized this, but they couldn't just rehash the movie as binge-worthy tv, so they decided on Love, Victor, which exists in the Simon universe but will tell a brand new story.

Maybe, this is where they should have started—Simon as a series. Admittedly, we might have missed out on Nick Robinson's note perfect portrayal and awkward dance moves, but a tv series would have rewarded the viewer with a richer experience. When you give a novel almost 500 minutes instead of 100 minutes, there is room to do the novel justice.

Love, Simon
is a good movie, but when I think of it, I think of it as something adjacent to or maybe parallel to
Simon vs. the Homo Sapiens Agenda
. The movie was more inspiration than adaptation. Some of the best scenes were left behind because films are like tweets. The space is limited. That doesn't mean they can't be great, we all know films can be great, but novel adaptations can also be abysmal (See: Percy Jackson). Television on the other hand can be the novel, literally.
As a voracious reader since childhood, I can't help but think the streaming giants are missing some incredible opportunities, so short of one of them hiring me as Vice President of YA Project Development, I thought I would use this space to pitch a book to tv adaptation. One a month should do while we all wait for Disney+ to announce the inevitable Percy Jackson series.
Someone has to be first, but it wasn't easy narrowing it down.
Presenting . . .
Aristotle and Dante Discover the Secrets of the Universe by Benjamin Alire Saenz
WHO:
Just two Mexican-American boys trying to figure it all out—life, love, girls, boys, moms, dads, secrets, lies, shame, blame, anger, and identity. The characters are rich and complex. Ari is quiet, brooding, and mired in uncertainty. Dante is a talker, a dreamer, and a lover of words. And how amazing would it be to get diversity representation that wasn't the victim story.
WHAT:
The story of Aristotle and Dante unfolds in almost episodic chunks, perfect for consumption. A chance meeting at the local pool is the beginning of Ari and Dante's journey. A devastating accident and a yearlong separation nearly unravels the bond they forge. Despite the hardships, together and apart, they learn and grow, which ultimately sets the stage for an unbreakable friendship.
WHEN:
Are the 80s history or nostalgia. I'm inclined to call it history, but what do I know? Whether history or nostalgia, we'd all get to enjoy some sweet 80s tunes. Our story begins in the summer of 1987 . . .
WHERE:
El Paso, Texas.
WHY:
We all remember those hot summer days when the world was open and you had nothing but friends and time to uncover all the secrets of the universe. When you were a teenager, summer was a different way of being alive. It's a romantic thought now, the absolute embodiment of nostalgia. As a novel, Ari and Dante help you remember who you were and all the dreams you left unfulfilled as adulthood pushed you towards sensibility. Imagine what they could do if you saw them each week on your screen? Imagine what it would awaken in you? The person you were all those years ago hasn't gone away. They've just been silenced by the cacophony of expectations. Wouldn't you love, for just 500 minutes, to dwell in possibility?
Have you read it? Any thoughts on casting?