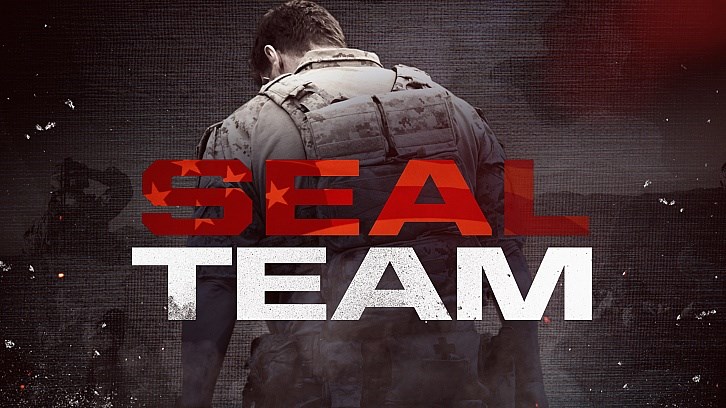 Well, that's certainly one way for an action show to return to the screen. Wow.


On the home front:
They got the house! Unfortunately, Ray and Naima's good news is tempered by Ray's stress over an evaluation interview.
Due to circumstances it appears a large portion of the judgement will be based on his performance on this mission. Ray's promotion isn't looking like the slam dunk I thought it was.
I figured, the board member would leave the mission satisfied. Until the last few seconds of the 2nd part. I'm actually worried about how this story is going to turn out. There are not many shows that do that for me.
Jason's happy relationship hit an unexpected bump because Jason doesn't keep track of details. This detail was the arrival of his daughter for a visit. Jason never told Emma about Natalie.
I am loving Emma more and more. She loves her dad, realizes that his propensity for denial isn't good for him, and doesn't back down when he wants to run away from the topics he's in denial over. She makes sure she's heard.
But Emma wants her father to be happy. (Thank you, Emma, for pointing out
yet again
that his apartment is depressing.) Emma thinks that this situation is the first step of Jason pushing Natalie away....like he did her mother. (Yeah, kids don't miss much.)
Did this girl take a psychology class or is her intuition just that good.
When his attempt to apologize doesn't go the way he wants, Jason tries to hide in the mission. Luckily, Ray's a good enough friend to make him talk about it and point out that Emma was right.
Geez, if Jason's not careful the people around him are going to force him in to a healthier/happier place. Did anyone else pick up on the fact that Jason used the exact same line to describe one woman to the other?
So...Stella's back. Sigh. When Clay pulling the notes (from Rebecca) out of his bag was followed by a knock on the door, I said.... "Stella". Cause, you know, what's drama without
drama
.
I am really interested to hear what you guys think about Rebecca and her ability to connect Clay to people with political influence. Share your thoughts the comment section.
Sonny's opinion about Rebecca is not a secret. Geez. I was as ready as Clay to hit Sonny.
He began to sound like the friend who is jealous their best friends growing up (and away) and starts tearing them down at every opportunity, to make themselves feel better.
I was with Sonny when Clay argued with his superiors about a mission a few weeks back.
The Mission: Rescue 3 suspected spies (1 is) held captive in Venezuelan
I didn't watch the promo until after I'd started the episode. So I was prepared for the car crash. When Dr. Craig said he was leaving the country and Mandy convinced him to stay an extra two days, I knew the doctor was going to be captured. It was obvious, to me, that he was going to be the cause of all the upheaval in the promo.
This episode kept me on the edge of my seat. Kudos to the director and the editor. The scene where Lisa is hit on the head was so well directed that I was caught completely off guard.
There were several commercial breaks that had me yelling at the screen and grabbing for the remote. Well done.
Bravo Team successfully retrieved the hostages, but after that, it hit the fan...in a big way.
Havoc was under attack. We got to see Blackburn kitted up and facing the bad guys. That was pretty sweet.
Mandy's guilt over putting Craig in danger caused her to push for a rescue. The question of whether, after what had already happened that evening, was a good idea or not, seems to be the point of next weeks ep. (That cut to credits made me scream.)
When they learn that the intent is to turn the doctor, and his colleague, over to Hezbollah as, basically, a slave, Mandy's more adamant about saving him. Blackburn advises against rescuing the doctors. Initially Jason agrees.
Of course Bravo Team goes after him. In their view, he put himself on the line to raise their odds of successfully rescuing the doctors.
Jason has to leave Ray, Sonny, and Clay to complete the rescue because Trent and Full Metal, are under fire. The building explodes and....
This episode was a great return. I'm really glad they aired parts 1 and 2 back to back. The was one of those episodes that illustrated that it's not only the writing team that makes this show great.
What did you guys think of the episode?
Miscellaneous
I finally figured out my basic problem with Rebecca and, to a lesser extent, Stella. They're not 3 dimensional characters. Not like Mandy or Lisa. We've gotten to know Mandy and Lisa in various circumstances. Consequently, they're more well rounded. We got to know Stella better as she became part of the family, but we've seen a very 1 dimensional picture of Rebecca.
Loved the conversation about heading into battle "Winchester".
Sonny had some great one-liners in this episode. "So we finally get a chance to go outside the wall and y'all are acting like somebody pee-pee'd in your grits." Ha! You've been gone too long.
It's been a while since I was so glad I watch a show on DVR. I needed that FF button to survive some of the commercial breaks.