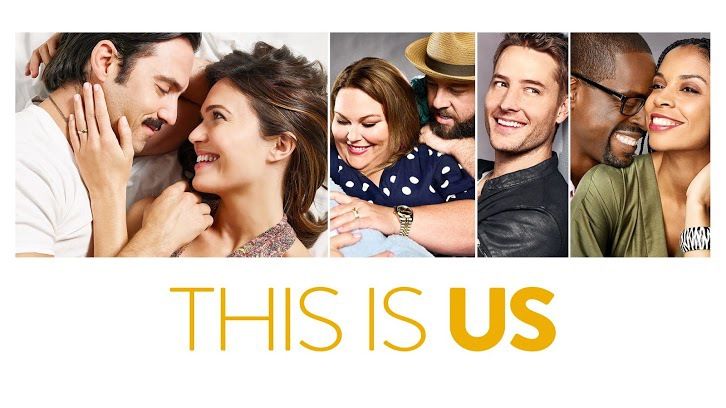 "I'm just along for the ride."

This episode is all about New York: A trip the whole Pearson family went once, once where they went to see Kevin perform, and the one where they go to see Kevin's premiere. But more to the case, the real focus of the episode is how the brothers have been fighting each other ever since Jack died to see who's right about the way Rebecca should live her life, which is, of course, up to her, and thankfully that's the note this ends on even if it opens a whole new issue with Randall.

Jack seems a little nervous about going to the big city for the first time, and the fact that Rebecca was there so many times with her dad makes him a bit insecure, later, she tells him his dad was good at planning the trips but he could still be an ass, so that's not what she wants. He tries to play it cool and it means they lose some time and they get to do everything but what Rebecca wanted which was to go to the Met. So Jack takes them on a carriage ride which she indeed loves. She says he managed to make New York his city, and he says it's her's, that he's just along for the ride.

After Kevin's show, he tries to set Rebecca up with his teacher, Kirby, at first she runs away to go to the Met, just because flirting in front of her kids is very weird, but then they meet outside and she invites him to go to the museum with her. They hit it off immediately until they see a carriage and he insults them, he says it's just a lame tourist thing and she's stunned, so much so that she turns around and leaves. Of course, there was no way he could know what he was insulting for her, but it does show she wasn't ready, and that perhaps she'd never be ready, at least not to be with someone who didn't know Jack Pearson.

After watching the premiere, Rebecca forgets the hotel she was staying at and Randall tries to cheer her up by talking about this medical trial he found, then Kevin comes in upset because he wanted her to have one good day and they argue, so she leaves to go to the Met, finally. She tells them she used to watch a woman look at a single painting for hours, and she wanted to grow up to be just like her, someone who seemed to have all the time in the world.

She tells them there were so many times she didn't get to do it, she'd always say "next time". But now she's realizing her time is limited and she doesn't want to waste it, she wants to spend it with her family, and not at some research hospital. Randall looks upset, but it makes sense she wouldn't want to risk losing nine months with the hope of having just a little more time, and that's if she's lucky, she wants to do the sure thing because she knows she can enjoy her life now, even if her memory starts going.

After that Randall tells Kevin he ruined his chance to save Rebecca, and though it is unfair to lay that on Kevin, I understand where Randall's coming from, having anxiety and control issues is bad enough without having to go through the kind of trauma he's been trough. It makes sense he would relive that memory over and over again until he knew exactly what he could've said to stop Jack from going back into the burning house. And for his sake and everyone else's I hope he gets to discuss that in therapy. Something tells me the next episode will be heartbreaking so I guess we should buckle up.


"All the time in the world."

What do you think about this episode? I look forward to your comments and I leave you with the poll.