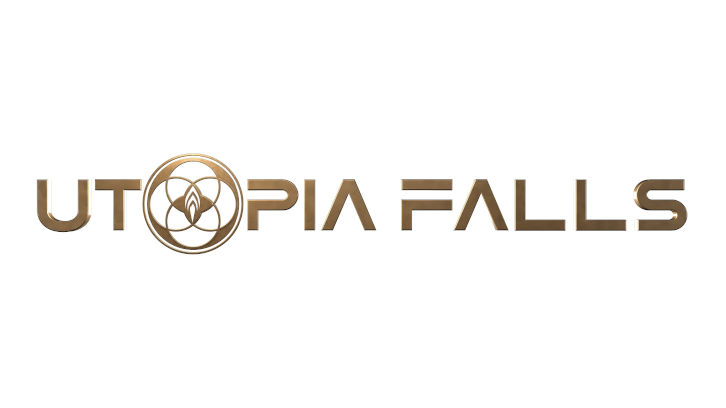 THIS REVIEW IS FULL OF SPOILERS. IF YOU HAVE NOT YET WATCHED THE FULL SEASON, DO NOT CONTINUE WITH THIS ARTICLE UNLESS YOU WANT TO BE SPOILED.


Utopia Falls
is a unique new genre-bending series on Hulu that was created in partnership with CBC. At first glance, it has all the hallmarks of a typical teen drama, the angst, and romance, but then it makes itself unique and rapidly carved out a spot for itself in the television genre spectrum with flashy performances and complex character arcs. The series was created by R.T. Thorne and developed for television by prolific Executive Producer and Showrunner, Joseph Mallozzi of
Stargate
and
Dark Matter
fame. The concept is something all its own combining various aspects from across the teen drama and sci-fi spectrums. This show is
Hunger Games
meets the various
Got Talent
reality shows. It has the very distinct Mallozzi way of storytelling, mixed with the unique flair of Thorne. This was a brilliant partnership to help bring this series to life.
Utopia Falls
did a great job with balancing the amount of time they gave between the teen storylines and the adult storyline. In teen shows the adults often feel like afterthoughts and are relegated to the shadows, but with this show, the adults were as big a part of the story as the teens. That was a nice change of pace. The plot the adults were given was every bit as relevant as the teens of the show.
Drop down to the comments and leave your thoughts about the season. What were your favorite dynamics? Do you have a favorite character? What were your favorite plot points? What do you think may happen in a potential Season Two?