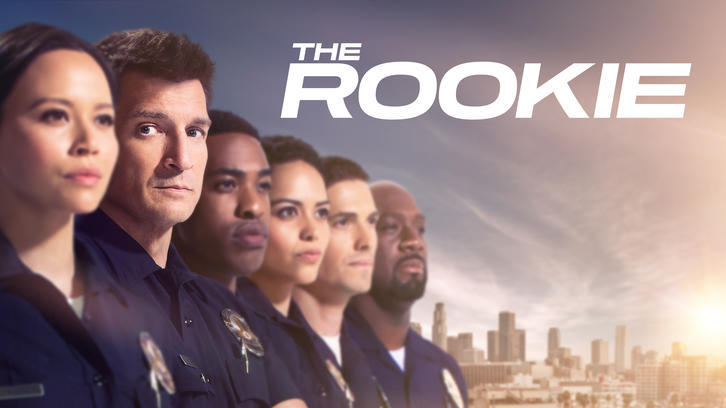 With The Rookie back tonight I thought it would be nice to do a round up for the show's second season so far.

Mild spoilers ahead


Where we left off
After some BTS turmoil in the summer, which resulted to a cast shake up, S2 picks up where S1 effectively ended: with Tim in peril, the threat of a bio weapon still at large and the stress of the 6 month exam looming over the rookies. The direct aftermath of the S1 cliffhanger gets resolved pretty much in the teaser of the S2 premiere (I'm sad to deduct probably because of Afton's exit, as it would have been hard to excuse her absence for the whole hour if that is what the episode had focused on). However the ramifications of the whole situation affect the storylines and our officers for the rest of the outing.

Nolan deals with Talia leaving the force for a job at the ATF (explaining away Afton's departure from the show with an exposition-y bit of dialogue, that at least holds up narratively) and following up on him having to come to terms with how different he and Jessica see this line of work. There's Tim putting up his walls about any suicidal thoughts he was having in the S1 finale, and taking it all out on Lucy for trying to protect him. After their cute one-on-one Angela and Wesley take the next step in their relationship and have officially moved in together. Meanwhile Jackson continues to struggle with the shattered idolized perspective of his views about both his father and the job, which are reflected in his score of his exam. As opposed to Lucy and Nolan, he does poorly. Really,
really
poorly. Not enough to fail out of the program, but enough for Grey to hold him back.
Where are our officers at
Nolan
Lucy
Jackson
Tim
Angela
Grey
The new crew
Dt. Nyla Harper
Dr. Grace Sawyer
Dt. Nick Armstrong
The winter finale/cliffhanger
The final episode of the winter finds our team getting involved with a serial killer... or two... We meet Dt. Armstrong's nemesis, the "rarest of unicorns" as Sgt. Grey puts it: a female serial killer, Rosalind Dryer. After promising to point out the location of where some of the bodies of her victims that were never retrieved, in return of some leniency, the team stumble upon some fresher corpses. It is then revealed that she has an apprentice working for her and this whole thing was just a ruse for her to get back in the game via her lackey. Everyone rushes to find and save the victim and come out victorious, only to have one of their own taken in her stead.
Lucy, having flirted with a guy named Caleb earlier in the episode, and with some urging from Tim that it's good to loosen up after an awful day, decides to grab a drink with him. By the end of the date (and the episode) she finds herself drugged and getting stuffed in the trunk of a car. And our newbie serial killer is revealed. It's easy to deduct that Caleb was probably tailing Armstrong at Rosalind's bidding, from even before he talked to Lucy.
Will the team get to save Lucy, and catch Caleb? Tune in tonight and find out!