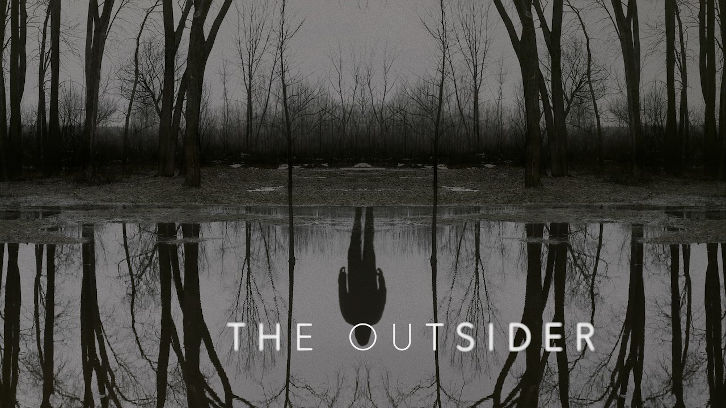 The Outsider continued its steady trod towards the conclusion by accelerating on the tension in a nerve-wracking sequence that followed Holly and Jack on a drive together with Ralph and Alec hot on their heels. The cat and mouse chase was emphasised after suspicion fell on Jack, now no longer trusted by everyone around him as suspicion fell on him. Holly meanwhile continued to pester Jack more and more about El Coco and how it operates, whilst at the same time unnerved about the threat that Jack posed to her – the gun in the car was a ticking time bomb, and as anyone who's seen any movie ever before, if you see a gun, it's got to go off at some point.

In The Pines, In The Pines dealt with some pretty heavy stuff with Jack, who's still holding out a slim hope that Holly will save him. He learns from her why El Coco is attached to him – it's a grief-eater, feeding off what people left behind. His relationship with his mother is proving a constant source of hunger for El Coco, we all saw that scene where the vision of Jack's mother brutally attacked him. El Coco isn't done with him just yet, and after Holly is able to get away from Jack – there was only so much you could take of both of them in the same car before something went wrong. The frantic phone-calls to both of them not being answered see Ralph finally realise what's up, and Jack, poor Jack, can't bring himself to commit suicide in the woods. It's a devastating moment – brilliantly punctuated by writer Dennis Lehane, who is a regular on the other Stephen King show also starring Holly Gibney as a character (hello, shared universe), Mr. Mercedes. Lehane continues to belong to the cadre of The Wire veterans that HBO have brought to The Outsider, too. It's safe to say the writers room of The Outsider isn't short of quality, with director Daina Reid making up for the lack of plot by crafting some excellent visuals to give the episode a real cinematic feel.

The split in narrative between the group and Glory, who is still dealing with the fallout from Terry, was handled rather brilliantly. Howie suggests to her pretty early on that Glory should start a large amount of law suits, throwing them at everyone and anyone they can, even potentially targeting individuals, but Glory is initially reluctant to do so straight away, it's only been a few weeks. Returning to work she finds out that the dust still hasn't settled from the case and she's no longer deemed trustworthy, a victim of small-town gossip by the locals. There's an awkward scene where she's working trying to sell a house and the buyers are looking at her, Glory knows exactly what they're going through. It's a watershed moment for her – she realises that she may not be able to return back to work at that job, or any job in the area, whilst the news about her and Terry is still hot. Terry is still guilty in the eyes of everyone around her.

Glory turns to Howie, and approaches him about going to war with the people of the town around them. They start at Government buildings first, but Howie's advice comes with a word of warning, which Glory doesn't pay attention to. It'll inevitably set up a different kind of battle with Ralph being drawn into the mix at some point, and as we all know with legal dramas it's only a matter of time before things get ugly. I do appreciate that we haven't dipped fully into the absurdity of the supernatural yet – most of the characters are only just beginning to accept it, it's taken Ralph this long to start getting doubts about what is real and what isn't, The lingering comment that's left to him at the end is an important observation: there are some things in this world that never will be explained no matter how hard rationalists try to find a way.

The episode does feel like it's stretching the context of the book to the absolute limit. The Outsider moves along at a snails pace at times, far too slow even for its own good. There are moments here where yes, you think the episode could unleash all hell, but it's still taking its time to get there and much of In The Pines, In The Pines doesn't really give us anything in the way of new information that we don't already know. I've raised this before in these reviews, but I think The Outsider may have jumped the gun too early in its first few episodes – as a six or eight episode BBC-style series (something that has worked wonders for the likes of His Dark Materials or Years and Years, two excellent HBO co-productions), but it says something that "too much" is the only major flaw that I have with The Outsider. It's still my favourite show of 2020 so far, and one of the best Stephen King adaptions in years. But at the same time, do we need much beyond one six-episode season that it should have been? It's hard to see The Outsider being a multi-season hit without a new case for season two, True Detective-style.

Opening with a dream sequence for Ralph and closing with a dream sequence for Holly, The Outsider also saw us instantly worry for the fate of Andy – who came to see Holly in this episode in the storyline that so far is the one moment of rare joy and happiness for both of them, not filled with the constant despair that El Coco feeds off. So Andy possibly has even more of a target on his back than Jack at this point, and I really hope he doesn't end up a victim of El Coco, which is sure to escalate its attacks soon.

The Outsider episode 8 "Foxhead" airs tonight on HBO.