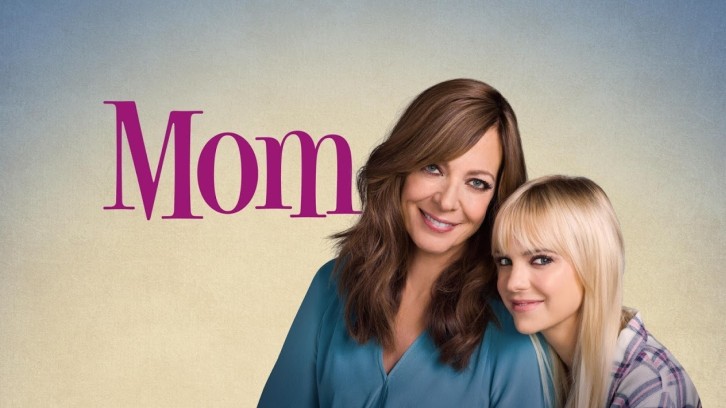 Both Christy and Jill face new challenges this week, each dealing with them in different ways.


At the bistro, Wendy excitedly announces that she's gotten a promotion to nurse supervisor. Everyone congratulates her, even Bonnie, although the rest of the crew's pretty quick to point out she's faking it. The happy conversion is brought down when Jill mentions she hasn't been sleeping well lately, in addition to being irritable and getting hot all the time. When Wendy suggests she see her doctor, as she might be starting menopause, she is not happy! Still, Jill agrees to make an appointment when she realizes just how short she's being with everyone.

At the next meeting, the girls don their fancy outfits ("Hi. My name is Bonnie and I look fabulous!...Hi. My name is Christy...and yeah!"), since Jill's taking them out to lunch at her country club to celebrate Wendy's promotion. Jill arrives at the meeting and she's pissed. Apparently, she is in peri-menopause! She's finally found Andy, a guy she might actually want to have a baby with, and she's just found out her "baby-maker's going out of business."

At the country club, the girls all wait for Jill to arrive...and she doesn't. Instead, they get a text saying she'll make it up to them, but right now she's going home to "have Andy put a baby in it!" Tammy attempts to seduce an old guy at the club into paying for their lunch ("Hello sir. Would you like to have lunch with 5 beautiful women?...There won't be a big bar bill!") He's not too interested though, and the girls have to accept they won't be getting their country club lunch after-all.

Jill goes home and springs it on Andy that she wants to have a baby...stat! Unfortunately for her, Andy admits he doesn't think they're to that point in their relationship yet. A baby is a life-changing decision. Jill tells him to forget she said anything and acts like that's the end of it. Of course, it's not...

At Bonnie and Christy's, Christy is sulking that she didn't get picked for moot court at school. If she can't even handle a mock trial with a bunch of her classmates, how is she going to handle being an actual lawyer? But, her sulking is interrupted by Jill's arrival. Jill tells Bonnie and Christy that she's decided to freeze her eggs, so she'll still be able to have children when Andy's ready. She does need someone to help inject her with the fertility shots she has to have in preparation though, and she asks Christy if she'll help. Christy agrees although Bonnie points out that maybe this is something Andy should be involved in. Jill tells them that she isn't going to tell Andy yet because she doesn't want him to think she's obsessed with having a baby, even though she obviously is. ("What do you think of the name Pearl?")

At Jill's house, Christy prepares to give her her first shot. It takes a few tries since Jill's scared of needles, but they finally get it done. In the middle of trying to distract Jill long enough to inject her, Christy tells her to focus on how lucky she is to be able to freeze her eggs, as not everyone would be able to afford the procedure. Jill asks if this is something Christy wants to do, and Christy admits she doesn't know. Jill tells her if she wants to freeze her eggs too, she'll pay for it.

At home, Christy tells Bonnie about Jill's offer and Bonnie tells her she supports her completely if she wants to eventually have another child. Bonnie does point out that it seems like maybe Christy's more interested in her law career, and suggests that maybe she's considering having another baby just because she didn't get into moot court. Christy thinks it's ridiculous at first, but quickly realizes Bonnie's actually right. She doesn't actually want more kids.


At Jill's house, Jill is hopped up on hormones and her mood is all over the place. This doesn't go unnoticed by Andy and she ends up telling him about freezing her eggs. To Jill's surprise, Andy thinks it's a good idea. He admits that he still isn't ready to be a father, but tells her that when he does picture a future having kids, he pictures it with her.

Finally, the girls go for a spa day to celebrate Wendy's promotion. Only, they forget to invite Wendy! While there, Jill gets a call from her fertility doctor. None of the eggs from the procedure were viable. She's devastated, and the girls gather round to support her, telling her she can always try again. They offer to take her home, but she tells them for now, she just wants to be with her friends.

Random Thoughts:
-Of course, Tammy's ran naked across a golf course!

-The funniest line goes to Tammy when Marjorie is trying to encourage Jill and tells her that after menopause, she doesn't have to wear condoms - "Sorry. Could you repeat what you just said? Because I went deaf when Marjorie said condoms."

Do you think Jill will continue trying for a baby? Let me know your thoughts below.