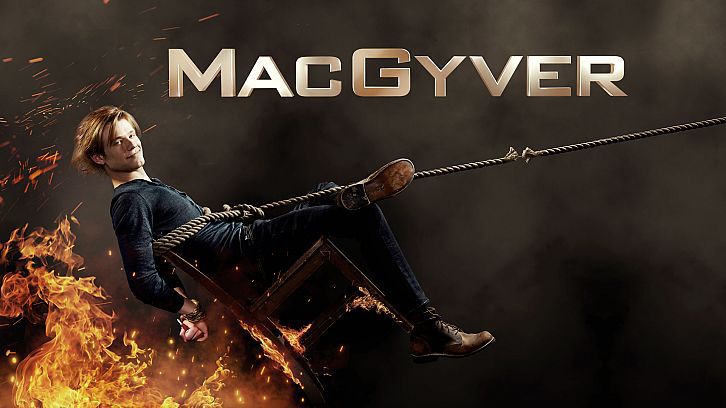 As promised, this season kicked off 18 months after the events of season 3, and it predictably threw off everything we know. Phoenix is no more, the team has been disbanded and hasn't been in contact for some time and ... Mac and Desi are now somewhat of an item (though they went out and broke it off during the time jump).

This episode, in more ways than one felt very disconnected from the rest of the series, the characters have changed drastically over this year and a half, and it will take some time to get used to the changes in dynamics that were introduced this week.


Mac is by far the one that has suffered the most, and I can't say that I don't see why. Over the course of season 3 he lost a girlfriend, his partner, one of his oldest friends, whatever you want to call his relationship with James, and his job. He's now, pretty close to a poster image for depression, he has a job that he hates, his place is a mess, and beer has become quite the companion.
Russ - [entering Mac's house] Oh! I like it, very nervous breakdown chic!
Mac - [taking a beer out of the fridge] Don't get a whole lot of visitors (...) OK, you got until I finish this, and fair warning, these go down pretty quick these days.
Though I did enjoy seeing what the team had been up to, this episode could have done without the ten minutes long 'lets track down every team member' sequence that - at the exception of Mac and Riley - felt like an enormous waste of time.
The new lives of the ex-Phoenix team is not the only thing we were introduced to, that's right, the show welcomed a new regular character in ex-MI6 agent Russ Taylor who tracked down Mac to stop a bio-weapon his company (Spearhead Operations) created from killing millions in downtown LA. And I have to say that he seems like a great addition to the show, not only for his wealth (which we'll come back to in a minute) but also for the humor and experience he brings to the team, I also appreciated his not-so-perfect background, and that reforming Phoenix is his way of making amends for his past mistakes.
And you heard that right, Russ bought the Phoenix at the end of the hour, officially making it a privately founded organization, much like it was in the OG. Needless to say this will create a wave of changes from the types of missions that the organization will undertake to the means it will have at its disposition.
In the end, this episode asked a lot more questions than it answered, like who is this mysterious entity that commandeered the attack on LA, what will Mac and Desi's interactions look like going forward with this history between them, and how will Matty and Russ manage to work together now that he's technically her boss?
What were your thoughts on this episode? Did it make you look forward to the rest of the season? Let us know in the comments bellow and I'll see you next week!