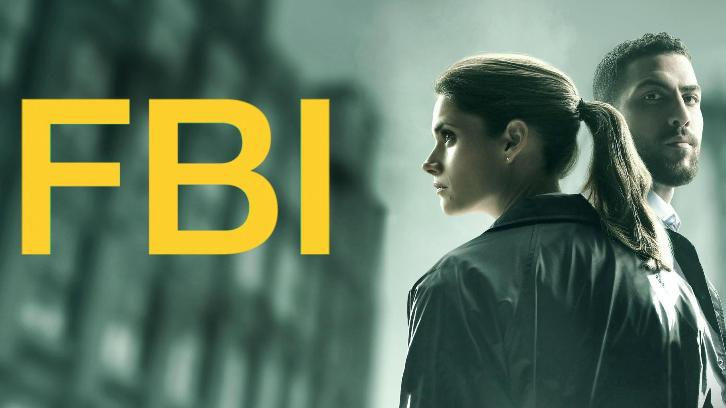 After a (not so) short break I took with FBI reviews is time to catch up heading towards the end of season 2, so before getting into the matter of the most recent episode, I'll share with you a brief recap on the past few episodes.

Last season's main arc was mostly focused on discovering the truth behind Maggie's husband's death while she tried to find some closure about it, but this one has been getting us closer to each character by facing them with different dilemmas and problems, and showing us how their work affects their personal lives, which has let us know them a bit deeper.


This past few episodes we've seen Maggie getting really invested in the case of an immigrant girl that, even after all the effort they all put into it, couldn't escape a not so good destiny when being deported to her country. Later, the whole team was faced with some distressing moments when Kristen was put in a life and death situation during a mission and make them all confront it in different ways and dealing with guilty feelings in some cases.
As for Kristen, this past events have raised some self confidence issues since she started doubting her own skills as a field agent and for now she's been reinstated in her old position in the office using her tech skills, which to be honest, for me is the place, at least for now, where she can develop all of her potential as she has been proving lately.
More recently, it was Isobel the one who was confronted first by an important issue that could have risked the lives of some FBI informants, situation that was saved by the wit and hardwork of Kristen and Jubal. Later, Isobel faced a moral dilemma when she had to decide between doing the right thing or covering a close friend. I like that we're getting to know her more and that she has fitted well into the team and now feels closer to them than at the beginning, when she seemed to be stricter.
As for the episode matter of this review, it was now the turn of Jubal to face past decisions he regrets. The case was a double crime of a prosecutor from the DA's office and a Jane Doe, that was leaving a party. The primary target first seemed to be the man given his line of work, but as the investigation moved forward it was made clear that he was just in the wrong place at the wrong time and the intended objective was the girl, Maya, who happened to be indirectly linked to Jubal's past, since he arrested her mom a few years ago for covering her boyfriend who was part of a gang. So he felt somehow responsible for Maya's death given that her mom wasn't there for her and as a result of that, she probably took a wrong path, by joining an escorts agency.
This time the culprit was actually discovered early in the episode but it took some time and a lot of effort for the team to finally catch him, and since the case had became very personal for Jubal, he went to extreme lengths to give it a closure, which included a fake attack and putting in danger someone's life. At the end, Jubal had a chance to make amends for his past decisions and helped another mother that was in a similar situation than Maya's mom was before. And though I think, as Isobel that told him, it wasn't his fault that Maya died that way, this kind of situations make me wonder to which extent can we feel guilty of the indirect consequences of the decisions we made.
On a side note, Mona Nazari, OA's girlfriend, was back in this episode, since she was a friend and coworker of the male victim, and though at some point it seemed a bit forced that her office was happened to be keeping tabs on the criminal and that fact eventually led to his arrest, it was nice to see her, even if it was just in a brief participation.
Favorite quotes
OA: We're gonna see you again. Only next time, I think it's gonna be a little more uncomfortable.
Jubal: We're always so focused on… On winning, you know? On helping, that… we never really stop and think about all the consequences of our noble decisions. All the people that we hurt. All the lives that we ruin.
Jubal: Bottom line is, you don't cooperate, we're gonna charge you with felony drug distribution. You really want Olivia to grow up without a mother? Be smart, Davina. Please, please. Think of the consequences. Don't ruin your life, your daughter's life, for what, to protect some punk named Thumper?
So now is your turn to share your thoughts in the comments. Do you like the way their focusing every episode in a different character?