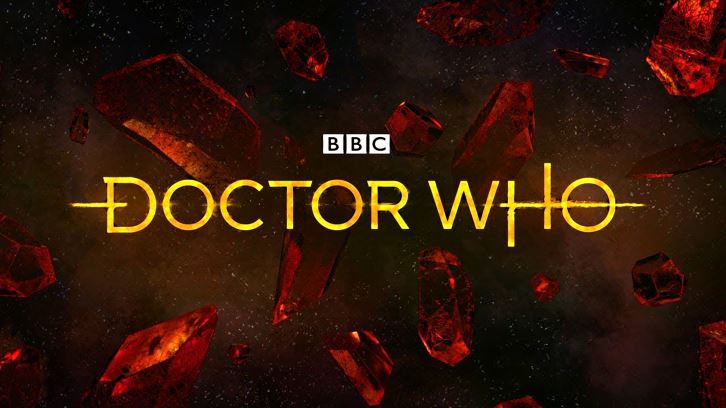 © BBC Pictures
Episode: "Can You Hear Me?"
Directed by: Emma Sullivan
Written by: Charlene James and Chris Chibnall
Air date: 9 February 2020
Overall, the episode has many good ideas and couple of memorable parts but sadly no satisfying conclusion from my perspective.
Episode: "The Haunting of Villa Diodati"
Directed by: Emma Sullivan
Written by: Maxine Alderton
Air date: 16 February 2020
Whovian notes and questions:
1. The immortals introduced in "Can You Hear Me?" and the Doctor's confrontation with them - what did you think? I did enjoy that short animation with a bit of their backstory but didn't love how things ended.
2. Which of the fears, experienced by the Doctor, Graham, Yaz and Ryan, did you think was handled the best? Which of these stories did you enjoy the most?
3. How do you feel about leaving an open question regarding ghosts being real in Doctor Who world? With the mystery of Graham's meeting with two unknown and seemingly dead people unresolved.
4. With Ryan's doubts and the Doctor's secrets being slowly revealed, do you expect any of the companions to leave by the end of the season?
Ryan: "Shelley's only one life against all those others."

Mary: "What are you saying? How can you condemn him to death like that?"

The Doctor: "But is he, Ryan? His thoughts, his words inspire and influence thousands for centuries. If he dies now, who knows what damage that will have on future history? Words matter! One death, one ripple, and history will change in a blink. The future will not be the world you know. The world you came from, the world you were created in won't exist, so neither will you. It's not just his life at stake. It's yours. You want to sacrifice yourself for this? You want me to sacrifice you? You want to call it? Do it now. All of you. Yeah. Cause sometimes this team structure isn't flat. It's mountainous, with me at the summit in the stratosphere. Alone. Left to choose. Save the poet, save the universe. Watch people burn now or tomorrow. Sometimes, even I can't win."

What did you think about "Can You Hear Me?" & "The Haunting of Villa Diodati"? Any favorite scenes, quotes or theories? Feel free to let us know in the comments. As always, thanks for reading!