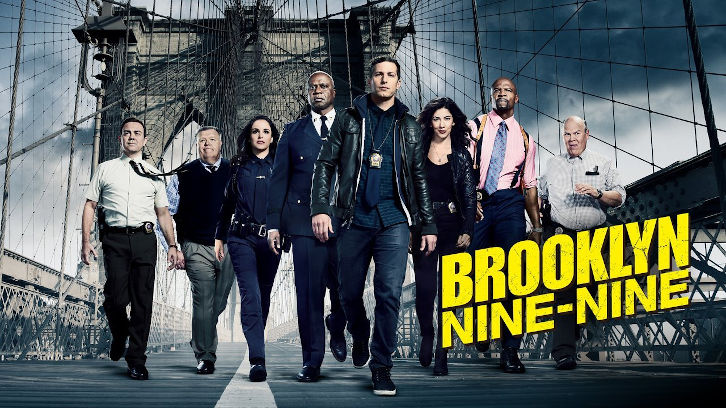 Cast your mind back to the pilot. Captain Raymond Holt's first foray into the 99th precinct of Brooklyn's police force centred solely on the antics of one Jacob Peralta, the maverick detective who was the most talented on offer but equally the most immature. Holt spends much of the pilot, and indeed the proceeding episodes — hell, the proceeding seasons — attempting to make him more professional, more mature, for the benefit of his work and his personal life.

Being with Amy since the start of season three, that development has really been allowed to build. Moments like when he sacrificed the bet over whose apartment to live at, his proposal, the serious conversations he so often had with her over the years but especially in season six. All of these have been the mark of Jake Peralta 2.0: still relentlessly talented a detective, but far less a character likely to embarrass you with his goofiness.

"The Jimmy Jab Games II" only goes to further that fact. His childishness still exists — erasing it entirely would be a gross restructuring of his character — but comes in shorter supply these days. Here, his decision to bet his and Amy's new car with Hitchcock is, as he highlights, a way to remind everyone that he isn't a boring, married 30something.

It's an entirely absurd bet to make — even he recognises that quite quickly, particularly once Hitchcock reveals his doping — but his heart is in the right place, seeking more time away from work to be able to help with his and Amy's potential child. It's a sweet, if unsurprising, turn of events that works nicely in the context of the season and the show at this stage of its life. Has Jake become more serious? Sure. But that's to his benefit, not his loss.


The episode itself is entertaining, the challenges providing scope for comedy (Jake having bad luck with ceilings was the standout) and Boyle's "The Greatest Showman" routine a source of much annoyance for the group but plenty of fun for viewers. Boyle failing with his costume changes is very Boyle, and his continuous attempts to inspire Debbie proved simultaneously sweet and joyful. Debbie, like Pimento but for very different reasons, has the feel of a character who will work well in small doses. There's a slapstick element to her allergic reaction, while her awful singing works with Boyle's message, and it all adds up to a funny set of scenes.
Holt and Rosa's story ties in well too, with the revelation that Jocelyn broke up with Rosa and that she, understandably, is upset about it. The relationship between these two tough nuts of the Nine-Nine has always been a strong one, but as the seasons have gone on and they have shared ever so slightly more, that bond has strengthened further. Holt may now rank below Rosa but he remains the supportive boss he always has been, listening to death metal music even though he hates it.
Plenty to like about this episode, as season seven continues on the right track.
Case notes:
•
Having never seen "The Greatest Showman", I did lose track of the character references.
•
Jake's actions made Amy miss an administration workshop? No matter how sweet the aim of his bet was, that's horrible for Amy.
•
Note: champagne colour is not rebellious just because champagne is an alcohol.
•
"And you're gonna lose because my brains aren't made of hay." "My brains are made of brains." It's good to know the perfect retort, finally.
What did everyone think of "The Jimmy Jab Games II"? Let us know in the comments!